Oklahoma airport shooter found dead, lockdown being lifted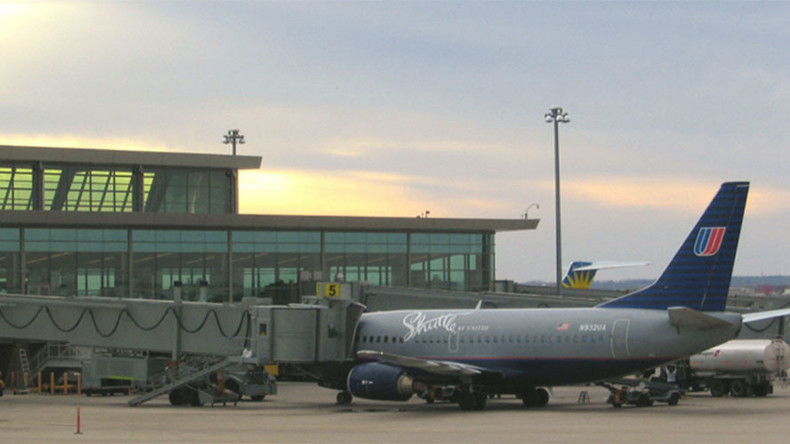 One person was shot and killed at Will Rogers Airport (OKC) in Oklahoma City, Oklahoma, and the suspect has been found dead in a vehicle, police say. All flights out of the airport had been halted and inbound flights diverted.
Oklahoma City Police confirmed Tuesday evening that the suspect, a white male, was deceased and found, apparently with a self-inflicted gunshot to the head, sitting inside a red pickup truck, but they did not release a name.
Police identified the deceased victim as Michael Winchester, a Southwest Airlines employee. Winchester, 52, died in the hospital after being reported in critical condition. Carey Murdock of WWLS reported that Winchester had been a punter for the University of Oklahoma Sooners football team and was the father of James Winchester, a former Sooner and current player for the Kansas City Chiefs.
Police also said they would be corralling travelers from inside the airport to SW 67th and Terminal Drive.
Shots were fired in the parking lot area of the airport, said Captain Paco Balderrama of the OKCPD. He confirmed that one person was shot.
By 3:25pm local time, the police confirmed that the victim had died. The person was only identified as a 52-year-old Southwest Airlines employee.
The airport said the shooting took place in the parking area outside the terminal.
An FBI SWAT team was reported on the scene, and a bomb squad was called to examine a vehicle belonging to the possible suspect.
Flights to OKC are diverting to other airports or turning back.
Passengers on one United Airlines flight that had landed are reportedly being allowed to disembark, but the airport remained on lockdown as the search for the suspect continued.
According to one KFOR reporter on the scene, police discovered a "sniper's nest" in the airport's parking garage.
Around 3:10pm local time, the police started letting vehicles leave the lockdown area, one by one.
All Southwest flights in and out of the airport have been canceled until 6:00pm local time (midnight GMT).
The only plane allowed to land at the airport during the lockdown was a Department of Justice prison transport.
Will Rogers World Airport is located about six miles (8 km) southwest of downtown Oklahoma City, and handles almost four-million passengers a year. A third of the flights to and from the airport are operated by Southwest.