Anti-Trump, anti-TPP protesters block DC highway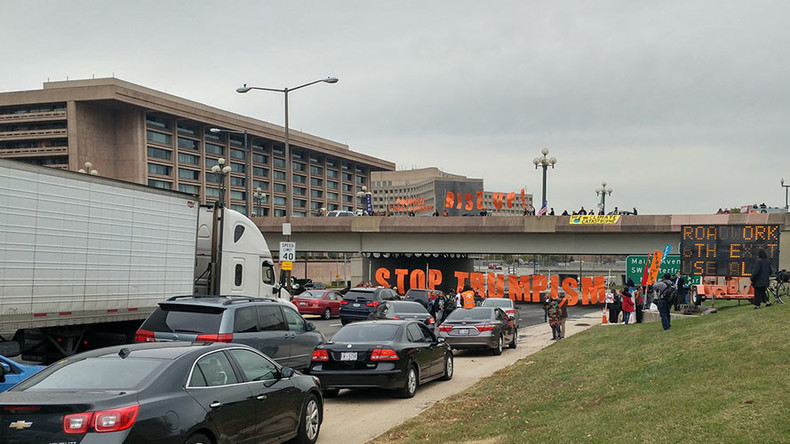 Protesters against both President-elect Donald Trump and the Trans-Pacific Partnership have blocked a major highway in downtown Washington, DC. Though Trump is against the TPP, protesters say they don't trust him to kill the controversial trade deal.
LIVE UPDATES: Nation-wide anti-Trump protests
After assembling near the White House, protesters marching through downtown Washington before setting up a roadblock across I-395, the highway used by many government workers commuting from northern Virginia.
Asked if they knew that Trump was against the TPP, protesters told RT they didn't trust Trump to actually reject the controversial trade deal, since both represent corporatism and "we don't know what he'll do."

Signed in February, the TPP seeks to establish a free-trade zone between the US and 11 other states of the Pacific Rim: Australia, Brunei, Canada, Chile, Japan, Malaysia, Mexico, New Zealand, Peru, Singapore, and Vietnam. Critics have objected to the provisions establishing supra-national courts for corporate disputes, among other things.