Hillary Clinton probe will 'absolutely' continue – House Oversight Committee chair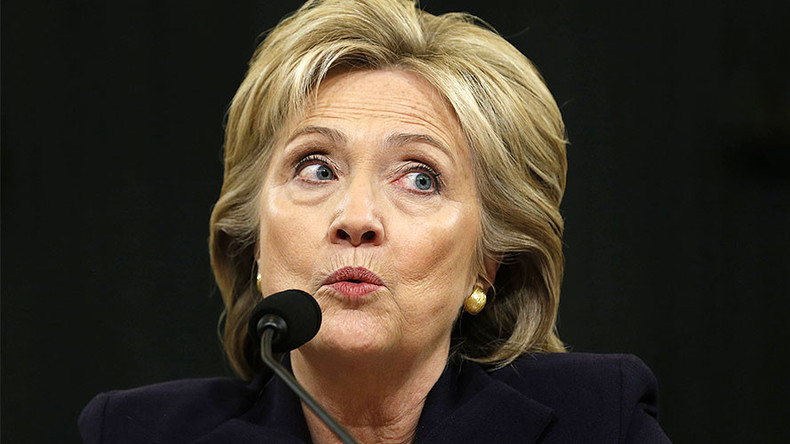 Hillary Clinton will still face investigations into both her use of a private email server and the "pay-to-play" nature of the Clinton Foundation, according to chairman of the House Oversight Committee, Jason Chaffetz.
Chaffetz told Maria Bartiromo on Fox's 'Sunday Morning Futures' the investigation "absolutely" continues.
"This is the largest breach of security, perhaps, in the history of the State Department," he said. "There are dozens of people in that inner circle that we are looking at."
READ MORE: Calls for FBI director Comey to resign as Clinton camp assigns blame

"We have perjury issues that we still want the Department of Justice to look at. We have allegations of a quid-pro-quo, we don't know where they're [FBI] at in terms of their investigation into the Clinton Foundation, and the FBI director, we still have some questions."
"It's this huge, massive mess that has to be cleaned up. So we would be remiss if we just dismissed it and moved on," Chaffetz said. "We have a lot of things that we have to fix, so it never ever happens again."
However, both president-elect Donald Trump and House Majority leader Kevin McCarthy have said a Clinton investigation is not a priority.
"Look, I'm the majority leader, I set the agenda," McCarthy told Fox News' Chris Wallace Sunday. "The agenda is going to be about job creation, it's going to be about reforming and repealing Obamacare. It's going to be on infrastructure. That's the focus that this election was about."
"I leave that portion to law enforcement," he said in response to Wallace's question about what would happen to the investigation. "That's just the way I do it. Keep politics out of it. Let's create jobs in this country. That's our agenda."
Trump, who said he would get a special prosecutor to go after Clinton should he become president, has since walked that statement back, telling CBS, "It's not something I've given a lot of thought, because I want to solve healthcare, jobs, border control, tax reform."
"I'll tell you what I'm going to do, I'm going to think about it," Trump said, adding, "I don't want to hurt them [the Clintons]. They're good people."
Rudy Giuliani, former New York mayor and part of Trump's transition team, has said a Trump-chosen attorney general could decide whether to investigate.
READ MORE: Trump campaign manager does not rule out special prosecutor for Hillary Clinton - MSNBC

"On the one hand, you don't want to disrupt the nation with what might look like a vindictive prosecution, even though it might not be. On the other hand, you want equal justice under the law and if she has violated the law," he told ABC News.
"You know, the FBI never completed the Foundation investigation. As far as I know, that's still an ongoing investigation. They completed the email investigation, but not the Foundation investigation."
Giuliani added that the decision of appointing a special prosecutor could also end up being the decision of "an independent counsel."
You can share this story on social media: