Clinton 3.0: Chelsea 'groomed' for politics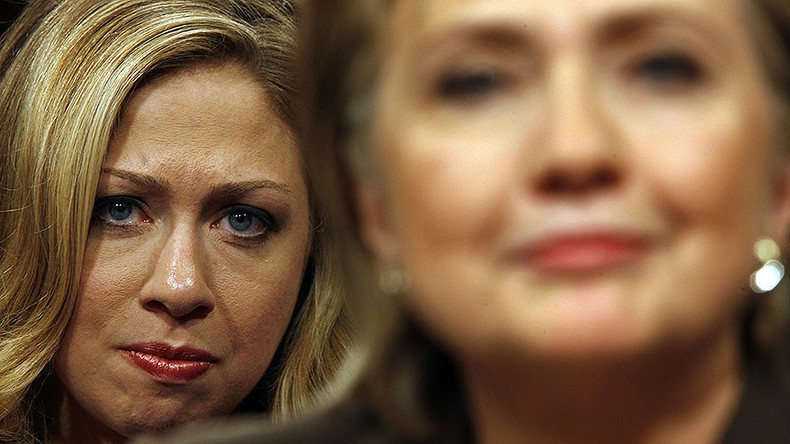 For those who thought Donald Trump's election victory put an end to the Bush-Clinton family dynasty in the White House, rumors that Chelsea Clinton is being groomed for Congress suggest otherwise.
Despite losing the general election to Republican Donald Trump, the Clintons haven't given up the dream of returning to the White House just yet.
"Ok, now let's give Chelsea Clinton a try" -- brilliant Democrat operatives right now

— Matt Walsh (@MattWalshBlog) November 9, 2016
According to the New York Post, Chelsea Clinton is being groomed to take the seat of New York House of Representatives Democrat Nita Lowey once she retires.
Lowey, 79, is a Representative for the 17th Congressional District, which includes Chappaqua, where the Clinton family reside.
Bill and Hillary Clinton purchased a $1.16 million house next door to their own in Chappaqua in August for Chelsea and her family.
Chelsea currently lives in Manhattan and is registered to vote there. This new residence would allow Chelsea to become a resident of the district, making her an eligible candidate to run for Lowey's seat.
A source told the Post that "Chelsea would be the next extension of the Clinton brand" and while "politics isn't the life Hillary wanted for Chelsea, she chose to go on the campaign trail for her mother and has turned out to be very poised, articulate and comfortable with the visibility."
"There has been a lot of speculation within New York Democratic circles about Lowey's retirement and Chelsea running for the seat," the source continued. "There is a belief that Chappaqua is a logical place for Chelsea to run, because it would be straightforward for her to raise money and build a powerful base."
Chelsea's husband Marc Mezvinsky also comes from a political family, with both his parents, Edward and Marjorie, having served in Congress for four and two years respectively.
READ MORE: Podesta emails reveal extent of Bill Clinton's 'for profit' activities
Chelsea discussed the possibility of someday being president on the Ellen Degeneres show in October 2015. "Now that I'm at a different point in my life I do believe there are many ways to serve, and I'm really lucky to live in a city and a state and a country where I support the people representing me," she said.
"I have a couple of fantastic senators and I have a great representative in NYC. If at some point that weren't true, I'd have to ask and answer that question," she added.
After Ellen called her a politician for not answering directly, Chelsea said, "The honest answer is I don't know. Not now, not today."