6 stabbed at Pennsylvania mental health facility, suspect shot
Published time: 11 Nov, 2016 20:43
Edited time: 12 Nov, 2016 12:25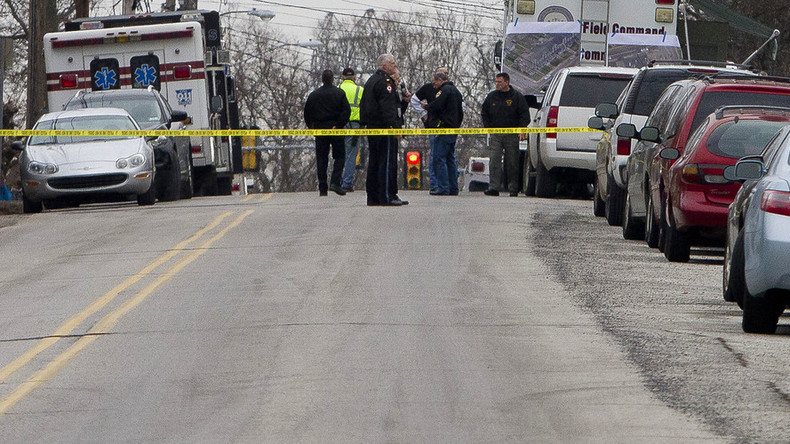 Six people were wounded after being stabbed at a mental health facility in Pennsylvania, police reported. The attacker was shot by SWAT officers.
Initial reports said that the suspect, who was later identified as thirty-eight-year-old Dustin Johnson, was armed with a gun and a knife. The 'firearm' turned out to be a BB gun. Officials told WXPI that Johnson was shot by police and was being operated on from 5:00pm local time. His condition remains unknown.
A counselor working at the facility sent text messages to family saying that the man had stabbed "multiple people" inside, local CBS affiliate KDKA reported.
The Turtle Creek Valley Mental Health facility is located in Homestead, some 7 miles (11km) southeast of Pittsburgh.
Police and emergency responders were dispatched to the scene. WPXI's Lewis reported a "swarm of officers here in Homestead inside mental health building."
Elevators inside the hospital were shut down by the police, and the patients were being evacuated down the stairs, Lewis reported.
"I was in my room and I started praying … I was scared and I heard people talking and I heard noises and I opened my door and police were in the stairwell … they told me to get back in my room … I heard the gunshots, I jumped on the bed, and that's when they told us to go outside," one woman who had been inside the facility told local media.