Obama orders Pentagon to go after Al-Qaeda linked terrorists in Syria, deploy more drones – report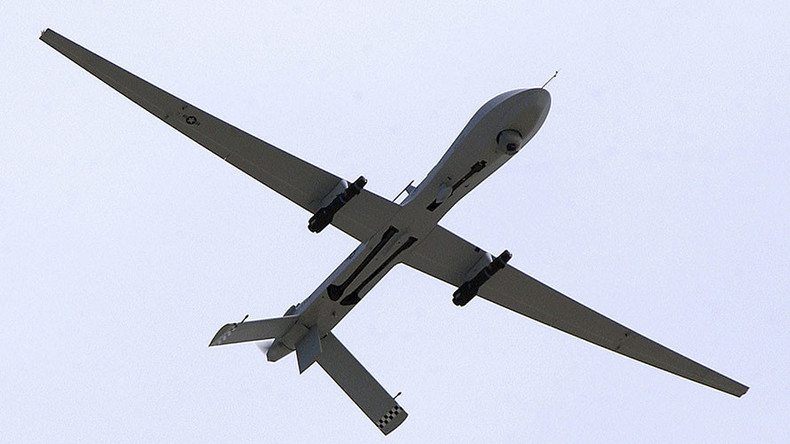 President Obama has reportedly ordered more armed drones and intelligence assets to be deployed to Syria as he tasked the Pentagon to go after Al-Qaeda-linked militants. The move, not formally confirmed yet, could signal a major turn in Obama's approach in Syria.
Several unnamed US officials told The Washington Post that Obama ordered the military's Joint Special Operations Command (JSOC) to use additional armed drones and surveillance aircraft in the airspace over northwestern Syria.
According to one official, the president could not deal "with the devil" – meaning the Syrian Al-Qaeda offshoot formerly known as Jabhat al-Nusra. Fighting against Assad on the side of the US-supported rebels, the group cut ties with Al-Qaeda and changed its name to Jabhat Fateh al-Sham in July.
"The president doesn't want this group to be what inherits the country if Assad ever does fall," a senior US official told The Post. "This cannot be the viable Syrian opposition. It's Al-Qaeda."
The US is currently focusing more on Iraq and taking an active part in an anti-ISIS operation in Mosul. Washington has also been considering strikes on the Syrian city of Raqqa, a de-facto Islamic State (IS, formerly ISIS/ISIL) stronghold, but was reluctant to proceed until taking Mosul.
In the meantime, Russia continues fighting IS near Aleppo on its own. Fighting along pro-government forces at Assad's invitation, Russia has been repeatedly accused of hitting rebels by the US and its coalition members, none of which have received an official request to engage.
READ MORE: No sign US is seriously battling Al-Nusra; calls not to fly over Aleppo suspicious – Lavrov
Interviewed officials said Washington hopes that in case Al-Nusra and, eventually, IS are eliminated, moderate rebel factions would seize ground in Syria.
Obama's White House homeland security and counter­terrorism adviser, Lisa Monaco also told the newspaper that the president "prioritized our fight against Al-Qaeda in Syria, including through targeting their leaders and operatives, some of whom are legacy Al-Qaeda members."
"We have made clear to all parties in Syria that we will not allow al-Qaeda to grow its capacity to attack the US, our allies, and our interests," she said. "We will continue to take action to deny these terrorists any safe haven in Syria."
Russia considers Al-Nusra fighters terrorists and repeatedly accuses the US of failing to separate extremists from the so-called "moderate" rebels, to whom the US provides support and training.
Read more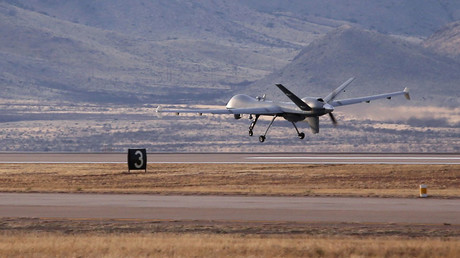 However, another senior defense official said, while additional drone assets were assigned to the JSOC mission, Defense Secretary Ashton Carter made it clear that the Pentagon's major goal would be to go after Al-Nusra, but not use strikes to try to separate the moderate rebels from Al-Nusra.
"If we wake up in five years from now, and Islamic State is dead but Al-Qaeda in Syria has the equivalent of [the tribal areas of Pakistan] in northwest Syria, then we've got a problem," a third senior official said.
The newspaper reported that Obama, as well as his national security adviser Susan Rice, Secretary of State John Kerry and special presidential envoy Brett McGurk shared Carter's plan to keep the focus on IS, but they also agreed that it was important to shift resources to prevent Al-Nusra from expanding and becoming a greater threat.
The Post was also told that the expansion of the anti- Al-Nusra campaign was similar to those that Obama has previously directed against Al-Qaeda affiliates in Yemen, Somalia and Pakistan.
According to the newspaper, armed JSOC-controlled drones stepped up operations in September and drone strikes under the program began in October. In a month, it was said, at least four high-value targets were killed, including Al-Nusra's senior external planner.
In early October, the US said that an American airstrike near Idlib killed Nusra's senior leader Abu Faraj Al-Masri.
However, The Post said that the Pentagon is yet to announce one of its most significant strikes, in which Al-Nusra leader were hit on November 2.
There are those who oppose Obama's shift to targeting Al-Nusra rather than trying to push out Assad. Some officials reportedly believe that weakening extremists would do Assad a favor, while also prompt groups like Al-Nusra attract more recruits and resources, which will eventually affect the US.