Anti-Trump crowd smashes windows & police cruiser in streets of Oakland (VIDEO)
Published time: 10 Nov, 2016 06:38
Edited time: 10 Nov, 2016 07:09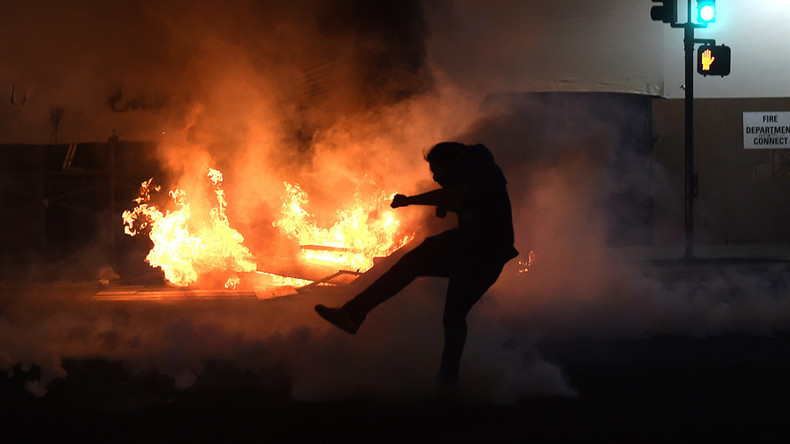 Activists protesting the election of Donald Trump as the 45th US president smashed store windows and attacked an abandoned police car in downtown Oakland, California.
READ MORE: Nationwide anti-Donald Trump protests marked by arrests, vandalism (VIDEO)

Videos of the violence have been posted on Twitter. Reports say a police helicopter was hovering above the protestors, and police declared the assembly to be unlawful, demanding it be dissolved.
Protestors also smashed the windows of local businesses, City Hall and the Oakland Chamber of Commerce and started a fire on the ground floor of the building.
There have been scenes in the streets of people burning trash bins. They also smashed the windows of an abandoned police cruiser and, according to social media reports, set the vehicle on fire.
Thousands across the US in major cities are protesting the election of Donald Trump. Protests are taking place coast to coast, with rallies reported in Los Angeles, San Francisco, Oakland, Seattle, DC, Austin, Boston, and Chicago.