Two Marine jets collide off California coast, one pilot ejected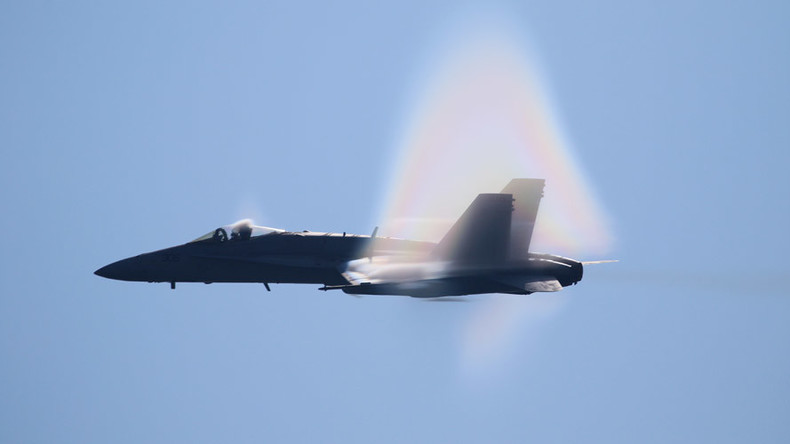 Two jets have reportedly crashed near Miramar, a neighborhood in San Diego, KFMB is reporting. One pilot landed safely, while another ejected and had to be pulled from the water.
The Marine Corps confirmed that two Third Marine Aircraft Wing single-seat F/A-18 Hornets collided in mid-air during a training mission at about 11:43am.
The cause of the crash is being investigated.
One pilot was able to safely land his jet at Naval Air Station North Island, but a USS Vincent rescue unit had to recover the ejected pilot from the water around 12:41pm, according to a local Fox-affiliate.
The same type of aircraft, and also out of MCAS Miramar, crashed near San Diego in 2008. The pilot, First Lieutenant Dan Neubauer, ejected from the F/A-18 and fell safely into a tree. The jet, however, killed two women and two children in one house in the residential area of University City. Two houses were destroyed, and a third was damaged.