Cuba announces nationwide military drills after Trump victory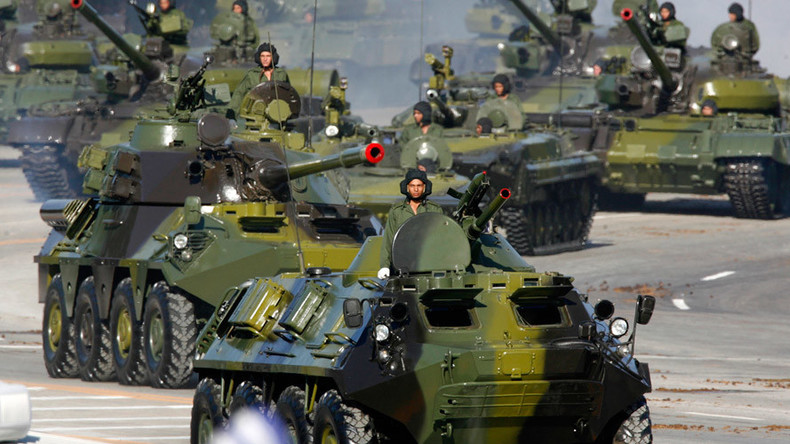 The Cuban government announced five days of pre-existing military exercises across the country to prepare the troops to deal with "a range of enemy actions." The news comes right after Donald Trump secured a win in US presidential elections.
The drills were announced in red letters on the front page of the country's main newspaper, the Communist Party's Granma, Reuters reported.
The drills will see the army, interior ministry and other forces engage in various types of tactical exercises are to take place from November16 to 20.
The maneuvers would include "movements of troops and war materiel, overflights and explosions in the cases where they're required," the newspaper warned Cuban citizens, as cited by AP.
The military drills, known as the Bastion Strategic Exercise, have been held in Cuba since the 1980s. They have taken place seven times in total, usually in times of tense relations with the US.
This kind of exercises were first launched in 1980 after Ronald Reagan's victory in the US presidential elections.
The government hasn't directly linked its decision to Donald Trump's victory although the president-elect has promised to walk away from Obama's policy of restoring relations with the island more than once.
Trump said he would stick to Obama's line only if President Raul Castro allows for more political freedom in the country.
At the end of October, the US abstained from voting at the UN on a resolution calling for an end to the US economic embargo against Cuba, which was the first case in 24 years. The resolution was adopted by 193 votes. Israel was the only country that abstained, apart from the US. The document is non-binding, but it carries political weight.
The thaw in US-Cuba relations triggered an spike in tourism. Vast number of executives from the US and other countries visited the island interested in doing business there since then.
The Obama administration began the process of normalization of relations with the Communist-run country at the end of 2014, relaxing trade and travel restrictions. In July 2015, diplomatic relations were restored, and embassies in the two countries reopened. In March President Obama made the first visit to Havana by a US president in 88 years.