'F**k Trump': Protesters take to streets in pro-Hillary Oregon after election results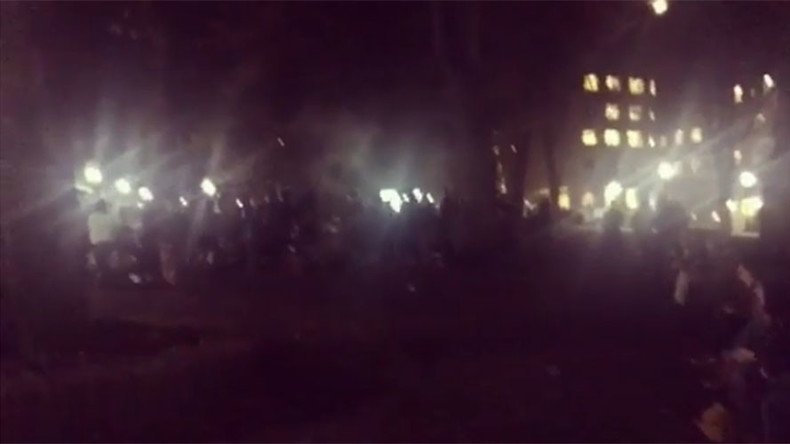 Hundreds of protesters have gathered in Eugene and Portland, Oregon, to demonstrate against President-Elect Donald Trump, following the announcement of election results.
Students are seen walking out of their dorms and onto campuses shouting "F**k Trump" and "Bitch!"
Oregon has become one of the states that saw Hillary Clinton win, and users took to Twitter to express their outrage online.
In Portland, Oregon, hundreds of protesters – many of them local students – are downtown, blocking traffic and chanting "Whose streets? Our streets!" Some of the protesters are sitting and lying on the ground.
A man with megaphone says the demonstration is against "homophobia, bigotry and sexism," chanting "Stand for what you preach for," data reporter from the Oregonian newspaper Fedor Zarkhin posted on Twitter.
However, not all of Oregon is protesting, it would seem.
You can share this story on social media: