'Racist' & 'xenophobe'…no more? Huffington Post reportedly to drop disclaimer from Trump stories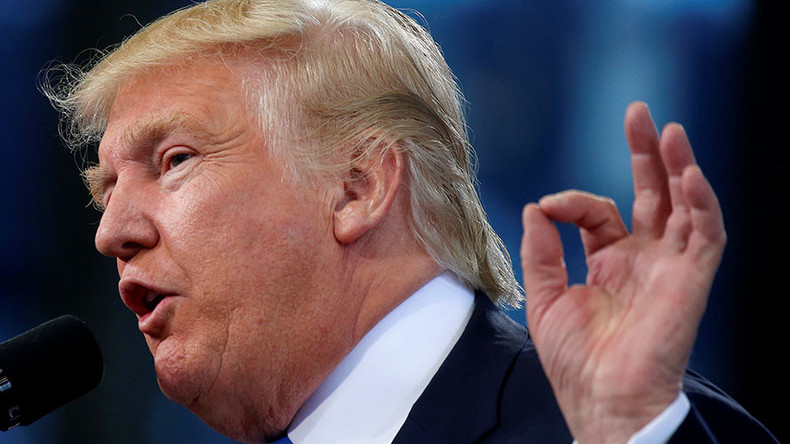 For months, each article on Donald Trump on the Huffington Post was accompanied with an editor's note branding Trump as "serial liar", "rampant xenophobe", "racist" and "misogynist." However, the note is no more now, Politico reports.
The Huffington Posts' disclaimer read: "Note to our readers: Donald Trump is a serial liar, rampant xenophobe, racist, misogynist, birther and bully who has repeatedly pledged to ban all Muslims — 1.6 billion members of an entire religion — from entering the US."
However, as Trump is on the brink to win the White House, relations are starting to warm up, it would seem.
Staff members of the outlet have received a memo from the Washington Bureau Chief Ryan Grim, telling them to scrap the editor's note, a source in the newsroom has told Politico.
"The thinking is that (assuming he wins) that he's now president and we're going to start with a clean slate," the memo reportedly says.
"If he governs in a racist, misogynistic way, we reserve the right to add it back on. This would be giving respect to the office of the presidency which Trump and his backers never did."
Huffington Post spokeswoman Sujata Mitra wrote to Politico in a statement that the disclaimer "was added to stories about presidential candidate Donald Trump during the election cycle. Now that the election is over, we will no longer be adding the note to future stories, as he is no longer a presidential candidate."