Polling stations on lockdown after shooting kills 1, injures 3 in Azusa, CA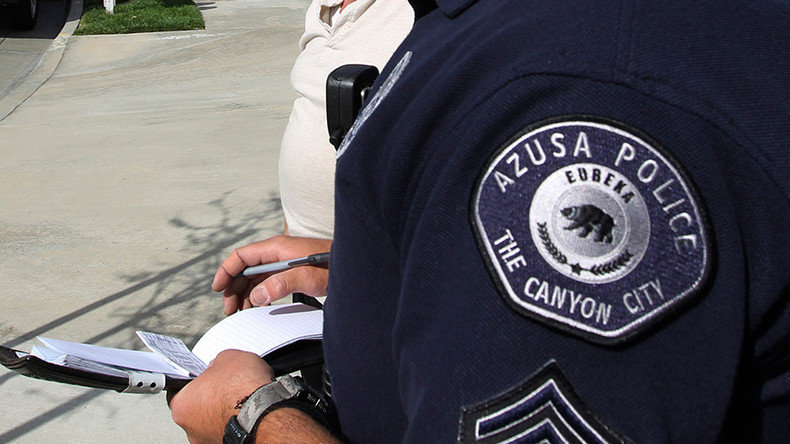 One person is dead and three more were injured in a shooting in Azusa, California, a northern suburb of Los Angeles. Two nearby polling stations and two schools have been placed on lockdown. Police are looking for a female suspect barricaded inside a home.
One person is dead and three others have been shot, LA County Fire Inspector Gustavo Medina told CNN. The Los Angeles Fire Department said earlier that they were treating four patients as a result of the incident.
The shooting was first reported around 2pm local time (5pm eastern). The suspect "pinned down" a number of local police officers, who were all safe and accounted for, police said Tuesday afternoon.
Few details are known about the shooting, which Officer Jerry Willison of the Azusa Police Department described as "a very volatile and critical situation," according to the Los Angeles Times.
The suspect is apparently barricaded at a local residence and surrounded by law enforcement. One person in the doorway of the residence is in unknown condition.
Slauson Middle School and Mountain View Elementary School have also been placed on lockdown, the Azusa Unified School District confirmed.
There are about 30 people at two polling locations affected by the incident. Local authorities said they were "monitoring" the situation and advised voters to "avoid the area and, if necessary, cast a ballot at an alternate polling location."
One witness has offered a description of the suspect.
However, police said the suspect was female and armed with an "assault rifle."
It is unclear if the shooting is in any way related to the ongoing elections. One of the people shot was reportedly on the way to vote, local media said.
Azusa is a city of some 50,000 northeast of Los Angeles, at the foot of the San Gabriel mountains.
You can share this story on social media: