Person killed after being shoved in front of subway train at Times Square, New York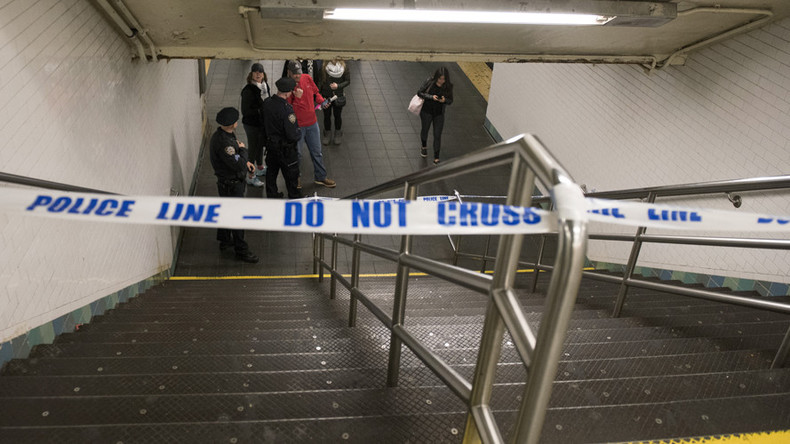 A person died after being shoved into the path of oncoming subway train at Times Square Station. A suspect has been taken into custody, according to police.
Police and fire vehicles made a bee-line for the subway station at a busy lunchtime on Monday.
Police have arrested a woman connection with the incident. The gender of the victim has not been disclosed.
According to police, the victim was pushed under a 1 train, that serves the west side of the city, as it was travelling southbound just before 1.30 pm.
Some subways were rerouted as police investigated. Delays are reported on southbound 1, 2 and 3 trains.
Times Square Subway station is at the heart of New York City, often referred to the as the Crossroads of the World. The tragedy happened as city law enforcement are on high alert after the US Department of Homeland Security said Al-Qaeda had threatened attacks on Monday in Texas, New York and Virginia.