FBI launches probe after own Twitter account leaks documents – report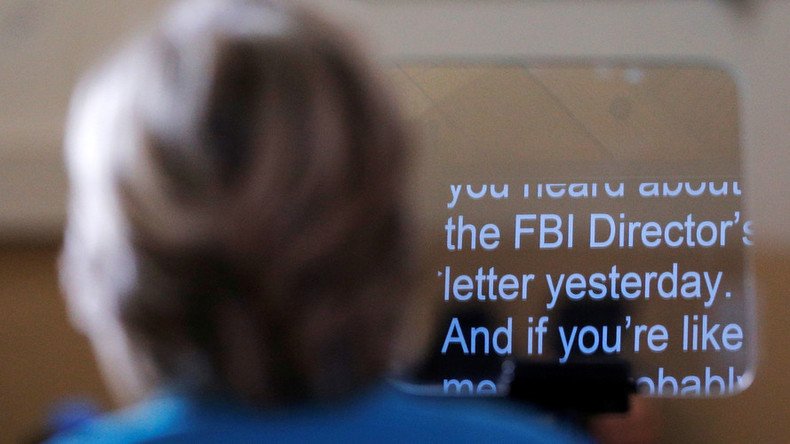 An internal investigation has reportedly been launched by the FBI into one of its automated Twitter accounts after a series of documents were released.
The Twitter bot 'FBI Records Vault' had not been in use for over a year, but suddenly released several documents on October 30.
The FBI is now investigating the account, according to Judd Legum, editor of Think Progress. TP is a project of the Center for American Progress, the Democratic think tank founded by John Podesta, campaign chairman for Hillary Clinton.
The account's puzzling activation was referred to the FBI's Inspection Division for an "investigation" by Candice Will, the assistant director for the FBI's Office of Professional Responsibility. Following the investigation, it will then be referred back to Will's department for "adjudication," according to Legum.
A complaint is said to have been filed by Jonathan Hutson, a former employee of the Center for American Progress and a public-relations consultant, leading to the investigation.
Another FBI official, Nancy McNamara was said to have confirmed receiving Hutson's complaint, the Think Progress report said. Legum also stated that the investigation contradicts the FBI's official position on the Twitter bot's activity.
"Per the standard procedure for FOIA, these materials became available for release and were posted automatically and electronically to the FBI's public reading room in accordance with the law and established procedures," said the FBI statement.
Documents leaked included a 129-page report on Bill Clinton's financier Marc Rich, who the former president pardoned despite Rich's corrupt past, as well as Donald Trump's father, Fred, who was described as a "philanthropist."
William J. Clinton Foundation: This initial release consists of material from the FBI's files related to the Will... https://t.co/Y4nz3aRSmG

— FBI Records Vault (@FBIRecordsVault) November 1, 2016
Fred C. Trump: Fred C. Trump (1905-1999) was a real estate developer and philanthropist. This release consists of... https://t.co/21KgtPpmzk

— FBI Records Vault (@FBIRecordsVault) October 30, 2016
The disclosures happened after FBI Director James Comey released a letter to Congress last week, confirming that emails found on a computer owned by Clinton aide Huma Abedin and her husband Anthony Weiner could be linked to the investigation into Hillary Clinton's private email server.
READ MORE: FBI releases Clinton probe documents
You can share this story on social media: