Black church in Mississippi torched, defaced with 'Vote Trump' graffiti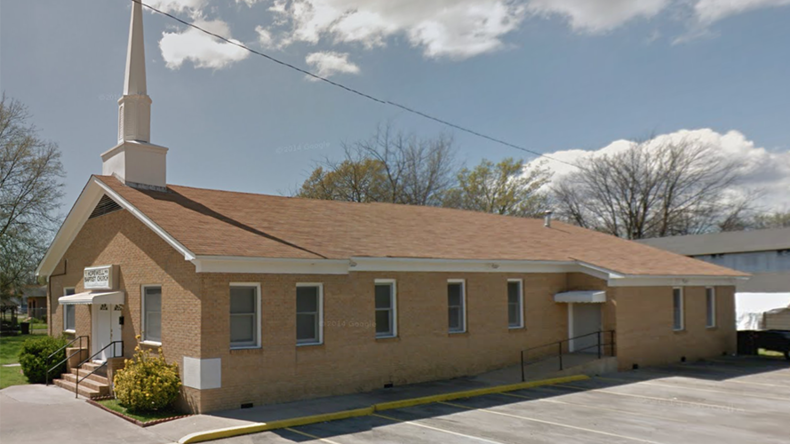 A historic African-American church in Greenville, Mississippi, was burned down and vandalized with "Vote Trump" graffiti. Local and federal officials are investigating the fire as a hate crime.
The Hopewell Missionary Baptist Church went up in flames around 9:15pm on Tuesday, according to Greenville Fire Chief Ruben Brown. Nobody was injured in the blaze.
The words "Vote Trump" were spray-painted on the side of the burned-out church, which was home to a congregation of 200 members.
This is so heartbreaking. Not so much for the message on the building, but this is a church that's been around for so long in the community. pic.twitter.com/h8hJqoOgpH

— Angie Quezada (@imangieq) November 2, 2016
Federal officials, including the FBI and the ATF, were on the scene helping the local authorities investigate.
"The FBI Jackson Division is aware of the situation in Greenville, and we are working with our local, state and federal law enforcement partners to determine if any civil rights crimes were committed," said bureau spokesman Brett Carr.
Calling the church-burning a "hateful and cowardly act," Greenville Mayor Errick Simmons said on Wednesday the incident is being investigated as a hate crime.
"This is a direct assault on people's right to freely worship," Simmons said. "We are going to investigate the matter with all deliberate speed and will not rest until the perpetrator is arrested and prosecuted."
Photos of the graffiti on the burned-out church are already making the rounds on social media amid the tense pre-election atmosphere, as supporters of Democratic presidential candidate Hillary Clinton were quick to blame Republican nominee Donald Trump's supporters.
"Vote Trump" is the new swastika for KKK, Neo-Nazi, Alt-Righters. Mississippi's Burning once again. Black Greenville Church is the target. https://t.co/DxH9mBeHVQ

— Ayn S. (@AynAyahSteenkur) November 2, 2016
"The animus of this election cycle combined with the potent racial history of burning black churches as a political symbol makes this event something we must not ignore," says a GoFundMe page which has been set up to help repair the church.
Greenville is a city of around 35,000 inhabitants in northwestern Mississippi, on the border with Arkansas. The vast majority of its residents are African-American.
To the person who could burn the Greenville Church: Hopefully God still wants you, because neither the Clinton nor the Trump supporters do.

— Just Me (@mywritingrealm) November 2, 2016