'Walls shaking': 4.5 quake strikes Tulsa, Oklahoma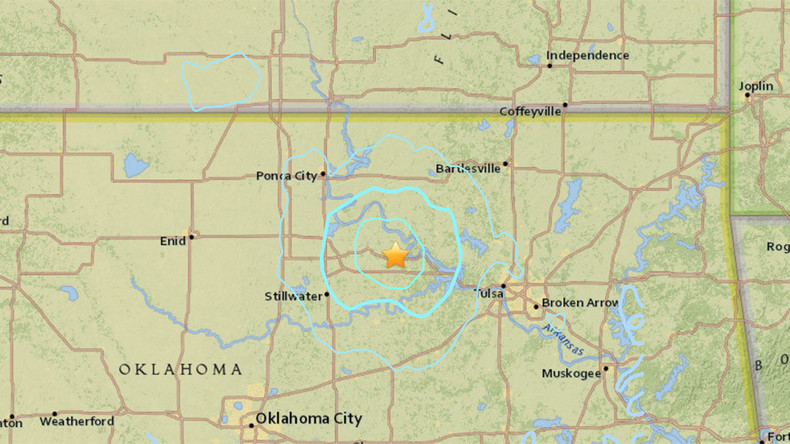 Social media has been flooded with reports of an earthquake after a 4.5-magnitude tremor hit near the second-largest city in Oklahoma. It comes two months after an even stronger quake hit the area.
The quake hit 14 kilometers east-south-east of Pawnee city, the US Geological Survey (USGS) said.

There were no immediate reports of structural damage or casualties, but numerous witnesses reported the walls of their homes vibrating or shaking.