Lying slot machine tells woman she 'won' $43mln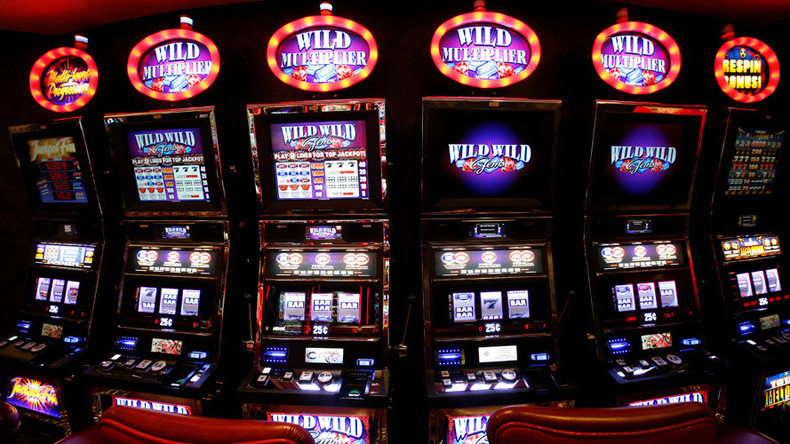 Katrina Bookman thought she had won the jackpot – but the slot machine had gone to pot. It told her she'd won $42.9 million, but after being escorted out by security, all she got from the casino was a steak dinner.
Katrina Bookman went from being the winner of the largest slot machine payout in history to being the winner of a steak dinner overnight. The mother of four was gambling at Resorts World Casino in Jamaica, Queens, when the machine told her she won $42,949,672 in late August.
"I can't even describe the feeling, like my whole body just got numbed," Bookman told WABC.
She captured the moment with, what else, a selfie. She was then surrounded by other casino patrons and escorted off the floor by security who told her to come back the next day for a decision.
She used that time to allocate $1 million of the winnings to her son who hoped to buy a barbershop and donate a large portion to the community. Unfortunately, her joy was short lived, because when she returned, she was informed that the machine had malfunctioned and voided her winnings.
Instead, the casino representative told her that she would receive a complimentary steak dinner for her troubles.
Bookman has experienced disappointment before. She spent her early years in foster care and became homeless as a teenager then raised her four children by herself.
"The struggle I've been through, it's hard to cope," Bookman told WABC.
The New York State Gaming Commission defended the Resorts World Casino's decision, pointing out that all machines have a clause that states "malfunctions void all pays and plays" clearly on them. Immediately after the incident, the machine she had played was removed from the casino floor and taken to be repaired.
However, Bookman has already taken legal action against the casino. Her attorney, Alan Ripka, believes that the denied payout may be less about the void and more about the amount.
"They win and the house doesn't want to pay out. To me that's unfair," he told WABC.
"The machine takes your money when you lose. It ought to pay it when you win," said Ripka, who hopes to get Bookman at least the $6,500 maximum amount offered by the Sphinx machine she played.
Bookman agrees, saying, "I feel I should win the max and I will treat him to a steak dinner."
You can share this story on social media: