North Dakota DAPL protester charged with attempted murder of police officer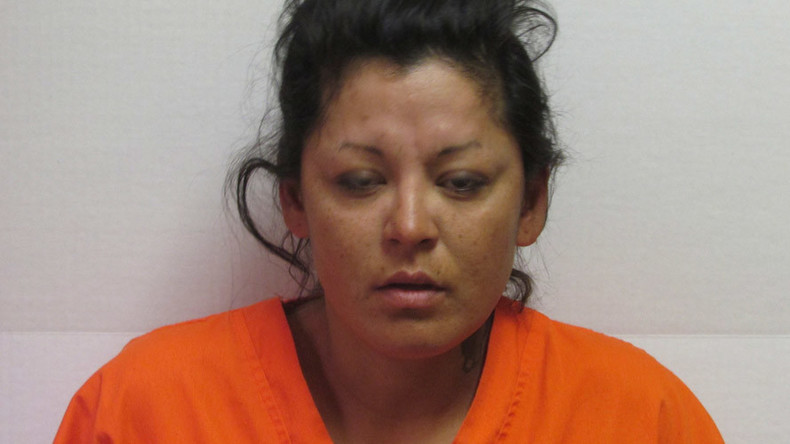 A Colorado woman participating in the Dakota Access pipeline protests in North Dakota is being charged with attempted murder of a law enforcement officer after allegedly firing three rounds from her gun while resisting arrest.
Red Fawn Fallis, 37, was arrested Thursday at the construction site of an oil pipeline in North Dakota. On Monday, she was officially charged with attempted murder.
According to the affidavit, law enforcement attempted to arrest Fallis while clearing protesters from the construction zone, claiming she was "an instigator and acting disorderly." She allegedly resisted arrest and managed to get her left hand free to grab a handgun on the left side of her body, MTN News reported.
Officers claim that she fired three shots and would not let go of the gun. No one was hit in the process, but the deputies claim that they feared for their lives. Deputy Rusty Schmidt claims that Fallis was attempting to shoot him during their struggle and was afraid that "if he lost his grip [on her arm], Fallis would shoot him and then turn and shoot fellow Deputy Thad Schmit."
Her belongings were searched and she was found to be in possession of marijuana and had a pair of brass knuckles in her backpack.
According to the affidavit, she claimed that she was trying to get the gun out of her pocket, but it was the way that the deputies jumped on her that made the weapon discharge. The affidavit also claims that when custody of Fallis was turned over to North Dakota Probation and Parole for transport, she told them they were "lucky she didn't shoot 'all you f**kers.'"
She faces one charge each of attempted murder, resisting arrest, carrying a concealed weapon and possession of marijuana.