US Supreme Court to rule on transgender school bathroom case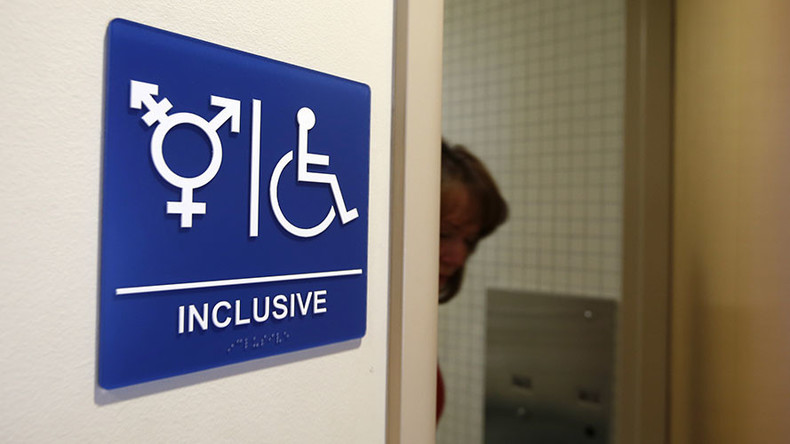 The U.S. Supreme Court has, for the first time, agreed to hear a case on transgender rights. The case involves a Virginia school board that wants to prevent a transgender student access the bathroom which matches their gender identity.
The nation's top court will review a ruling that said the Gloucester County school board is probably violating federal civil rights law with a policy that reserves the boys' restrooms for 'biological' males, according to Reuters.
The case centers around Gavin Grimm, who was born female but now identifies as male, and his request to use the boys' bathroom.
"I never thought that my restroom use would ever turn into any kind of national debate. The only thing I ever asked for was the right to be treated like everyone else," the 17-year-old said in a statement.
Grimm will already have graduated from the school before the judges hand down a decision on the issue, which isn't due until June 2017.
"The court's decision to take the case means Grimm will not be able to use the boys bathroom before graduating from high school next year," said Grimm's lawyer, Josh Block.
"These sorts of discriminatory policies stigmatize and isolate transgender students like Gavin just because of who they are," Block added.
Although the US Court of Appeals for the Fourth Circuit ruled in Grimm's favor in April, the Supreme Court handed down a 5-3 decision against this ruling in August putting its enforcement on hold until reviewed further.
The school had let Gavin use the boys' restroom in 2014 for a number of weeks before the school board intervened and changed their policy. Students could then only use the bathroom corresponding to their gender at birth. Grimm has had to use a separate bathroom since then.
Grimm has facial hair and a deep voice as a result of hormone therapy and has also undergone chest reconstruction surgery, although he has not had sex reassignment surgery.
READ MORE: TV's first transgender child actor cast in US sitcom
No nationwide legal precedent may emerge from the case, however, as the Supreme Court remains one short of full membership following the death of Antonin Scalia in February.
Unless a new judge is appointed in the coming months, this could mean a 4-4 decision is delivered. The ruling of the Court of Appeals would then be reverted to, although this wouldn't be applicable at a federal level.