China repeatedly hacked US, stole data on nukes, FBI & war plans – security report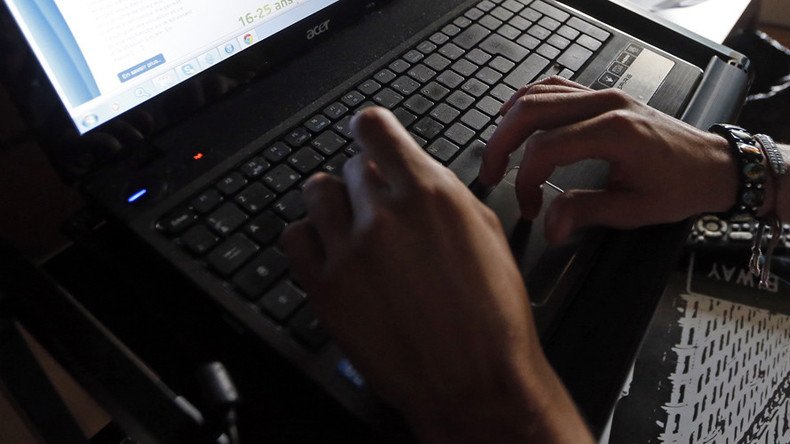 Chinese intelligence repeatedly targeted US national security agencies and email accounts of US officials, a soon-to-be-released report says, adding that Beijing spies targeted info on nuclear weapons, FBI investigations and war plans.
"Chinese intelligence has repeatedly infiltrated US national security entities and extracted information with serious consequences for US national security, including information on the plans and operations of US military forces and the designs of US weapons and weapons systems," a draft annual report for 2016 said, as cited by the Washington Free Beacon.
The final version of the report of the US-China Economic and Security Review Commission is to be released November 16.
The hacks allowed Beijing to gain "insight into the operation of US platforms and the operational approaches of US forces to potential contingencies in the region," it goes on.
According to the document, China applied efforts at "cyber and human infiltration" of national security sectors, including the FBI and the US Pacific Command. The report says that Washington "faces a large and growing threat to its national security from Chinese intelligence collection operations."
Chinese spies reportedly hacked into secret US war plans, gaining information about nuclear weapons, and snooping into electrical power grids and financial networks. US Diplomatic, economic, and defense industrial sectors have also been the targets of China.
"US critical infrastructure entities are a major target of Chinese cyber operations, and China is capable of significantly disrupting or damaging these entities," the report said.
The Chinese allegedly hacked into secret data of the MQ-9 Reaper drone, which has been a staple of US airstrikes in Iraq, Afghanistan and Pakistan over the past 9 years.
US academics who work for the groups involved in China studies have also been reportedly targeted by Beijing. The document names an American student in China, Glenn Duffie Shriver, as a target. Shriver was convicted of conspiracy to spy for China in 2010. He was released in 2013.
Obama administration officials have not escaped China's alleged digital predation.
"Among the information extracted were 5.6 million fingerprints, some of which could be used to identify undercover US government agents or to create duplicates of biometric data to obtain access to classified areas," the report said.
Several organizations allegedly contribute to China's intelligence operations, including the Ministry of State Security (MSS), the People's Liberation Army (PLA), and Communist Party military, as well as the PLA General Political Department and the Party's United Front Work Department.
You can share this story on social media: