Airbnb threatens legal challenge to NY short-term rental ad ban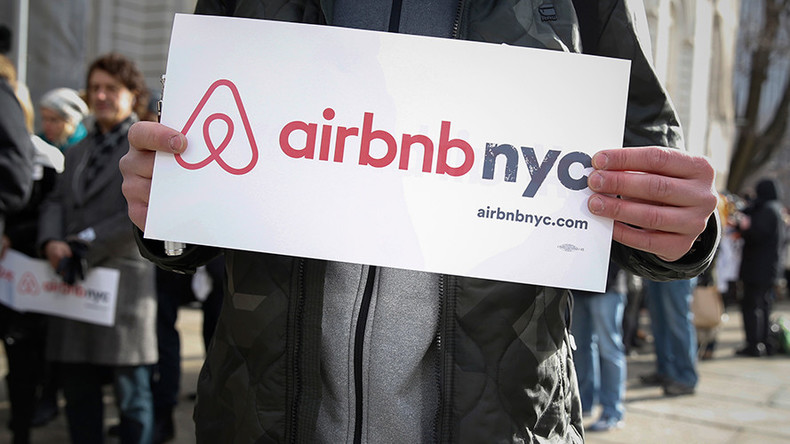 Airbnb has been left tending its wounds after New York Governor Andrew Cuomo signed a law imposing steep fines for listing short-term rentals of host-free apartments. Airbnb is now taking the fight to court to keep its largest market afloat.
The new law makes it illegal to advertise apartment rentals across New York for less than a month, if a host is not going to be present.
Though unofficially, it is essentially an extension of an existing law that since 2010 bans renting out entire apartments for less than a month. Until this Friday, platforms like Airbnb had served as a loophole.
Violators of the new law can be fined up to $7,500. First and second-time offenders would be fined $1,000 and $5,000, respectively.
The new law, passed by the state legislature in June, is bad news for Airbnb, a San-Francisco based company that enjoys New Yorker hospitality. With over 40,000 listings as of June, New York City has been Airbnb's largest market, having generated about $1 billion in revenue this last year.
"The law signed today will provide vital protections for New York tenants and help prevent the continued proliferation of illegal, unregulated hotels, and we will defend it," Attorney General Eric T. Schneiderman said in a statement. "Airbnb can't have it both ways: it must either police illegal activity on its own site – or government will act to protect New Yorkers, as the State just did."
Over the summer, Airbnb issued a statement declaring that last year, it removed 2,233 listings in New York City over concerns they might be deemed illegal hotel operators.
"In typical fashion, Albany back-room dealing rewarded a special interest — the price-gouging hotel industry — and ignored the voices of tens of thousands of New Yorkers," said Josh Meltzer, head of the company's New York public policy in a statement in response to Governor Cuomo's (D) move. Meltzer is also a former aide to Schneiderman.
The company has been arguing that its service helps nearly 50,000 New Yorkers "make ends meet."
Airbnb is showing no signs of giving up easily. Shortly after the signing of the law, the company said it would proceed with a lawsuit against New York, seeking an overturning. According to Bloomberg News, the suit has already been filed in Manhattan federal court.
This would not be Airbnb's first legal battle in the Empire State. In late June, it sued the city of San Francisco over the similar law that levies a fine for any short-term rental property host who is not registered with the city.
In both cases, Airbnb argues that the laws violate a statute that protects free speech online.
"Prohibiting people from advertising their homes online would appear to be a violation of free speech rights," Christina Sandefur told Watchdog.org in June. "Of course, the First Amendment protects the free exchange of information, so long as it isn't fraudulent or misleading."
READ MORE: Airbnb sues San Francisco over host-registry law, cites free speech rights
Airbnb also sued the Southern California city of Anaheim in July and Santa Monica in September.