Heart-attack soldier fights for US Army to cover medical bills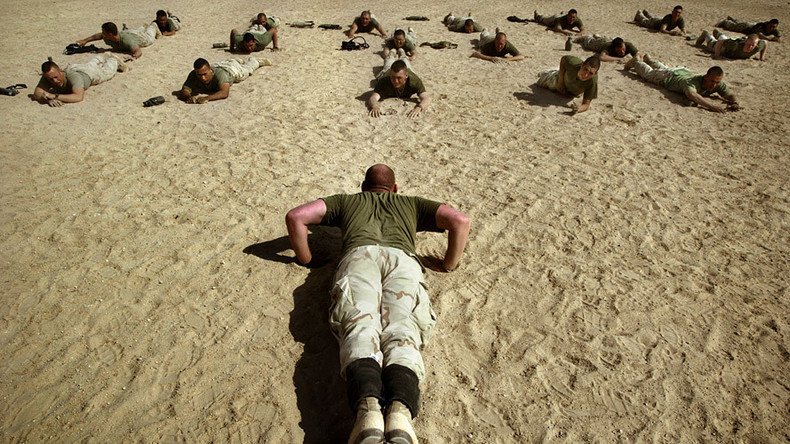 This election season has involved a lot of talk about supporting the troops, but one Army officer is fighting the military for it. Captain Shane Morgan suffered a heart attack during a fitness test, but the Army is refusing to help pay his medical bills.
Morgan is an active duty soldier who served in Afghanistan, but he's on his own when it comes to fighting $30,000 worth of medical bills after having a heart attack during a required fitness test.
"I've been through a lot," Morgan told WBZ. "This past year has been as difficult, as challenging as my deployment to Afghanistan."
Last November, Morgan was required to undergo a fitness test. He started the day feeling fine, but after 15 push-ups, he suddenly felt his body struggle. He was then hooked up to an EKG machine and told that he was likely having a heart attack.
"It's literally a miracle he survived," his wife, Jaime, told the Army Times.
While he is lucky to be alive, it came at a cost of more than $30,000. His struggle to pay these bills could put his top secret security clearance at risk due to his damaged credit score.
"I've already been sent to collections for a $889 bill, and there are more to come," he told the Army Times. "This could affect my security clearance, which could affect my ability to do my job," he added.
The Army is refusing to cover his costs due to an earlier blood test that said his cholesterol was 214, which is considered high. Therefore, they ruled that his heart attack did not occur during the line of duty and the Army did not have to cover his medical payments.
"However, on the day that I had my heart attack the hospital did a lipid panel and my total cholesterol was down to 185," Morgan told WBZ.
His heart attack was the subject of a line-of-duty investigation that determined "this type of blockage of the artery does not occur solely during or while performing of the Army Physical Fitness Test," and "The mere fact that the soldier was in an 'authorized status' does not support a determination of 'in Line of Duty' in and of itself."
Morgan hopes that by sharing his story, the Army will consider overturning their line-of-duty investigation that determined his heart attack would be treated as outside the line of duty in October.
Morgan has spent 12 years serving in the Army, three of those as a reservist, but it is unlikely that he will be allowed to return after a physical evaluation. However, what bothers him the most is how he feels he has been treated, telling the Army Times: "The Army is telling me they don't have my back. That's what it feels like."
You can share this story on social media: