Record rates of sexually transmitted diseases hit US – CDC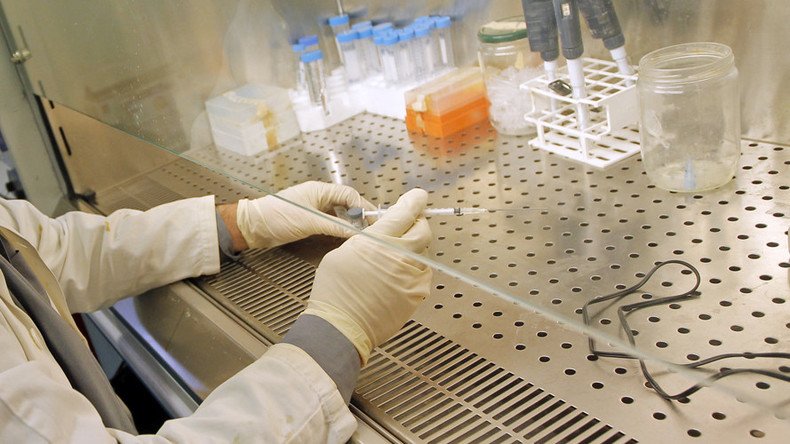 Cases of chlamydia, gonorrhea and syphilis reached records levels in 2015 among young Americans, according the federal health officials. Highest rates are among gay and bisexual men. Among the causes are budget cuts in STD clinics and dating apps.
According to the new report in 2015, there were more than 1.5 million chlamydia cases reported, nearly 400,000 cases of gonorrhea, and nearly 24,000 cases of syphilis. In just a year since 2014, chlamydia cases grew by 5.9 percent, gonorrhea by 12.8 percent and syphilis great by 19 percent, according to the Centers for Disease Control and Prevention in a national study.
"We have reached a decisive moment for the nation," Dr. Jonathan Mermin, director of the CDC's center for HIV/AIDS, Viral Hepatitis, STD, and TB Prevention said in a release. "STD rates are rising, and many of the country's systems for preventing STDs have eroded. We must mobilize, rebuild and expand services – or the human economic burden will continue to grow."
The 2015 data should American 15 to 24 years old accounted for nearly two-thirds of chlamydia diagnoses, and half of the gonorrhea cases. Gay and bisexual men accounted for the majority of gonorrhea cases, and 82 percent of syphilis cases. The health agency also said antibiotic-resistant gonorrhea may be higher among men who had sex with men.
The high rates of gonorrhea among men, the CDC thinks might be attributed to the advent of HIV treatment. Some may have stopped using condoms so consistently because they are no longer afraid of a deadly infection.
"But, unfortunately, HIV treatment has no impact on prevention of (other) STDs," Dr. Gail Bolan, Director of CDC's Division of STD Prevention said, according to NBC. "Unless you are using condoms consistently and correctly, you are putting yourself at risk for STDs."
The study found higher rates of chlamydia among black than white at 5.9 times the rate, and among American Indians than white at 3.8 times the rate.
Rates of gonorrhea infection were higher in the West and the South, and greater for men.
Other findings were the number of women diagnosed with syphilis had grown 27 percent, and infections from pregnant women to their babies had increased by 6 percent.
There are estimated 20 million new STDs cases in the US each year and half of these are among young people 15-24 years old.
The CDC said in 2012, 52 percent of state and local STD programs experience budget cuts, causing a reduction in clinic hours, contact tracing, and screening for common STDS. That same year, 21 local health department STD clinics closed.
A recent example was the Illinois Department of Health stopped paying for STD tests at 100 jails and local health department across the state.
All three of the diseases can be treated with antibiotics but the CDC said found part of the cause could be attributed to cuts in budgets to more half the STD programs at the state and local levels. In one year alone they discovered more than 20 health department STD clinics were closed.
"Fewer clinics mean reduced access to STD testing and treatment for those need these services," said the CDC.
The federal health agency found young people and gay and bisexual men continued to face the greatest risk of becoming infected with STD.
The health monitoring agency said there is a troubling increase in syphilis among newborns with 430 babies born with the disease.
"Up to 40 percent of babies born to women with untreated syphilis may be stillborn, or die from infection as a newborn," said the CDC.
The agency found some women get no prenatal care at all, about 22 percent of those women with infected babies had no prenatal care in 2014, and others were tested early in the pregnancy but not later on.
"The health outcome of syphilis – miscarriage, stillbirth, blindness or stroke – can be devastating," Dr. Bolan said in a release. "Every pregnant woman should be tested for syphilis, and sexually active gay and bisexual men should be tested for syphilis at least once a year."
Without testing and treatment, STD cases can do undiagnosed putting people at risk for severe and often irreversible health problems, including infertility, chronic pain and increased risk for HIV. The CDC also estimates STD cases can increased health care costs as much as $16 billion a year.
The report comes with recommendations. Pregnant women should be screened for STD as part of routine medical and prenatal care. STDs to be talked about publicly and condoms emphasized as well as monogamy. State and local health departments should direct more resources to areas hardest hit by the STD epidemic.
While some reports have linked dating and hook-up apps with an increase in STDs in some communities, Mermin said there's no hard evidence to show cause and effect. And he said such apps can be tools for good.
"The dating apps can also be vectors of prevention by increasing the amount of prevention information that people can see and also by linking people to STD and HIV testing," he said, according to NBC.
You can share this story on social media: