Closing arguments made in Oregon refuge standoff trial
Published time: 19 Oct, 2016 22:40
Edited time: 20 Oct, 2016 13:36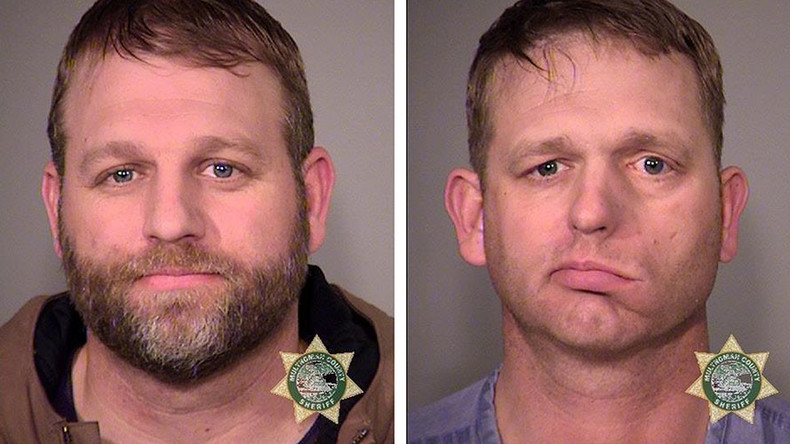 The Oregon wildlife refuge standoff trial has entered the closing arguments phase. Seven people, including members of the Bundy family, face federal obstruction charges after occupying the refuge earlier this year in a protest against government overreach.
Ryan Bundy, acting as his own attorney, quoted Martin Luther King, Jr. twice during his closing argument Wednesday, telling jurors to "stand for freedom" and find him not guilty.
READ MORE Trial for Bundy brothers starts in Oregon

Bundy is among seven defendants being tried on charges of conspiring to impede federal workers from doing their jobs. Dozens of protesters occupied the Malheur National Wildlife Refuge near Burns, Oregon in January for nearly six weeks. The 41-day standoff ended when police killed one of the occupiers and the rest surrendered.
The standoff started in support of two ranchers, the Hammonds. The Hammonds, father and son ranchers from the area, were convicted for setting a fire in 2001 that burned on federally-maintained land. The son, Steven, was convicted for setting another fire in 2006, which he said was a backburn to prevent wildfire from spreading to his property.
Bundy said injustice anywhere is a threat to justice everywhere, and explained he joined the protest in support of two ranchers he believed were wrongly imprisoned.
"At some point the people have to insist that the government is not our master," he said, according to the Associated Press. "They are our servants, and we have given them a duty."
The conspiracy charge is punishable by up to six years in prison.
Federal prosecutor Ethan Knight gave his closing arguments on Tuesday, asserting it was "inherently intimidating" to have a workplace taken over by an armed group.
Knight told jurors the case isn't about the policing of land in the US West.
"They decided to pick and choose the rules and laws that apply and take over property that didn't belong to them," Knight said, according to AP.
Ammon Bundy's attorney, Marcus Mumford, spoke after Knight and told jurors: "The problem wasn't with the employees. It was with their employer, the federal government. It won't respect its limits."
Mumford reiterated points made during Bundy's testimony, including the presence of firearms that ensured the protest wouldn't be immediately stormed by armed federal agents.
Mumford told the court the plan was to take ownership of the refuge by adverse possession, occupying it for years and then turning it over to local officials.
Knight in his argument said the plan to stake a claim through adverse possession proves there was a conspiracy. He said it started two months before the armed takeover when Ammon Bundy and another out-of-state activist met with Harney County Sheriff Dave Ward and vowed there would be civil unrest if the sheriff didn't protect the Hammonds against returning to prison.