ExxonMobil seeks to quash NY subpoena over climate change fraud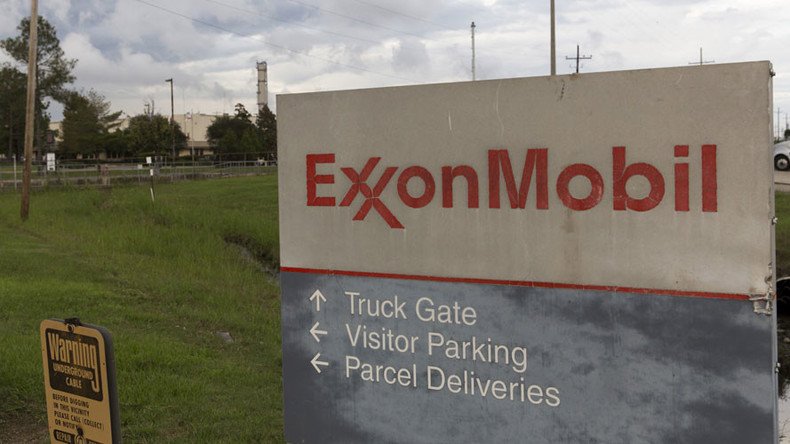 Fighting a fraud investigation seeking to prove that the company has known about climate change for decades, oil giant ExxonMobil filed a court injunction against a subpoena from New York's attorney general that is seeking the release of more documents.
In a court motion filed in US District Court in Fort Worth, Texas on Monday, the Irving, Texas company said it had already given New York Attorney General Eric Schneiderman more than one million pages of documents.
In November of 2015, Schneiderman subpoenaed Exxon for documents related to allegations that it had lied to the public and its investors. Massachusetts Attorney General Maura Healey joined the probe in March.
Exxon said in a release that the investigations being carried out by the New York and Massachusetts AGs are "biased attempts to further a political agenda for financial gain."
"Attorney General Schneiderman has publicly accused ExxonMobil of engaging in a 'massive securities fraud' without any basis whatsoever, and Attorney General Healey declared, before her investigation even began, that she knew how it would end: with a finding that Exxon Mobil violated the law," Exxon's complaint said.
Exxon sued Healey in June in an attempt to block an investigative demand from her office. On Thursday, a federal judge ordered Healey to submit to discovery over concerns that she had pursued the investigation in "bad faith." The order could allow Exxon to obtain emails, phone records, and other internal communications related to her probe.
Exxon's filing comes amid a swirl of investigations. In addition to the fraud investigation, the Securities and Exchange Commission announced in September that it was looking into how Exxon values it assets (i.e. oil reserves) in the light of climate change and plunging oil prices.
Amy Spitalnick, a spokeswoman for Schneiderman's office, said Exxon's motion "represents nothing more than a desperate attempt at forum-shopping."
"As we've seen for months, Exxon will do everything in its power to distract, delay, and avoid any investigation into its actions, which may have violated state securities and consumer fraud laws," Spitalnick told the Huffington Post.
Jamie Henn of the environment group 350.org says Exxon is using Big Tobacco's "delay and deceit" strategy.
"Exxon's filing leaves out the fact they have spent millions of dollars funding information campaigns, faux think tanks, and elections of climate deniers," Henn said in a statement. "They're reacting this way because they know the stakes of this investigation are enormous."
Critics of the #ExxonKnew campaign argue that environmental groups such as 350.org are receiving funding from the Rockefeller Foundation and others with investments in solar and wind energy.
You can share this story on social media: