Ohio announces plans to stop doing business with Wells Fargo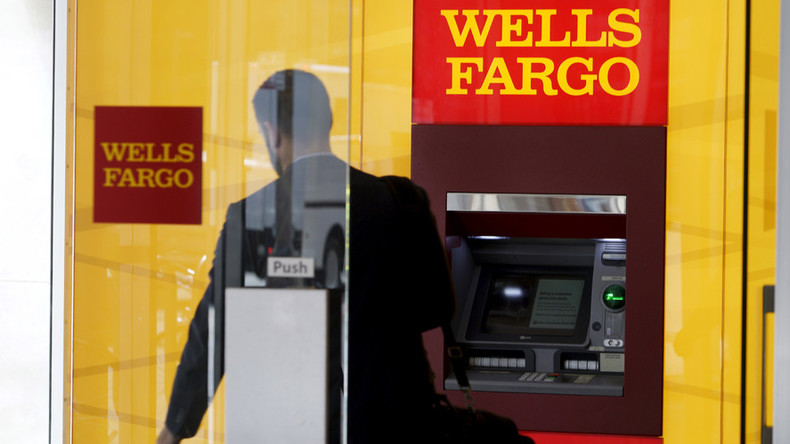 Ohio Governor John Kasich became the first state-level Republican to take action against Wells Fargo after suspending the big bank from doing business with the state. This makes the Buckeye State the third to officially halt business with the bank.
The Wells Fargo fraudulent accounts scandal continues to rock the bank and jeopardize its business dealings. After allegations against the San Francisco-based bank revealed that employees had opened up unauthorized customer accounts to reach sales targets, the fallout resulted in Wells Fargo losing the ability to work with state bonds.
Kasich (R) said in a statement, "while Wells Fargo only does limited retail banking in Ohio, it does regularly seek state bond business so I have instructed my administration to seek services from other banks instead."
"This company has lost the right to do business with the state of Ohio because its actions have cost it the public's confidence," he added.
This could present a sizable loss to the company. In the past four years alone, Wells Fargo has participated in about $830 million of Ohio's state bond offerings, according to Associated Press.
The ban against Wells Fargo is set to last a year, but it could be extended if new Wells Fargo CEO Tim Sloan does not repair the bank's reputation with the public.
Ohio is not alone in their concerns that Sloan would be more of the same. California State Treasurer John Chiang told CNBC that he was apprehensive that the new top executive would offer anything different than former CEO John Stumpf.
On Thursday, Chiang appeared on "Closing Bell" and explained, "If we're going to have more of the same, that's not acceptable."
"We are beyond the point of tweaking. We want to see fundamental reform of Wells Fargo before we make a decision," he said.
Given that California is the nation's top issuer of municipal debt, their sanctions could cost the bank millions.
Illinois set the trend earlier this month when Treasurer Michael Frerichs announced his office would suspend its annual $30 billion in investment activity for one year with the potential for an extension, USA Today reported. In a presser, Frerichs said, "Wells Fargo is a big financial player in Illinois, and I hope to send the message that their unscrupulous practices are not welcomed and will not be tolerated."
However, Wells Fargo spokesman Gabriel Boehmer downplayed the ramifications of losing Illinois contracts, telling USA Today, "Respectfully, the actual amount in lost revenue for the company from business conducted with the Illinois Treasurer's office is approximately $50,000 per year."
Wells Fargo did, however, lose a substantial bond from the city of Seattle. A letter from Seattle Mayor Ed Murray, council president Bruce Harrell and budget committee chair Tim Burgess explained that they would no longer work with the bank as a lender on a $100 million bond with their city's public utility provider.
In their letter, the trio held Wells Fargo responsible for the practices that led to the scandal. They wrote, "Wells Fargo's practice of opening accounts in customers' names without their knowledge or approval is reprehensible, particularly in that it appears this strategy was not only condoned by management, but encouraged," according to KIRO.
The scathing letter continued, saying, "your organization's underhanded practices greatly harm not only the customers who have been shouldered with bogus fees and unfairly reduced credit scores through no fault of their own, but also your own reputation and relationship with your institutional customers, including the City of Seattle."
Seattle officials stressed the need for Wells Fargo to regain the public's trust through reforming business practices and making reparations to those affected by the illegal practices.
Local government operations have also grown skeptical of doing business with the bank. The New York Metropolitan Transportation Authority did not grant Wells Fargo pre-authorization status for underwriting bonds but instead opted to review its business practices before recommending it to the board.
Many eyes will be on Sloan as he handles the new parameters set forth by various governments. Meanwhile, Stumpf is facing some trouble of his own. The former CEO and chairman was found to have sold $61 million worth of Wells Fargo stock a month before regulators announced that the bank had been fined $185 million for its illegal practices.
As a result, Stumpf walked away with roughly $26 million in profit. While he may have been laughing all the way from the bank, his action did sound alarms for regulators who expressed concerns of insider trading.
You can share this story on social media: