Accidental shootings kill one American child every 48 hours – report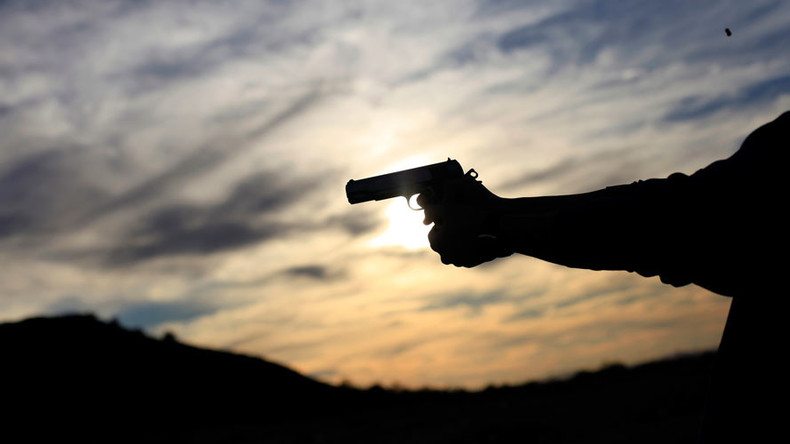 A child is killed every other day as a direct result of an accidental shooting, whether self-inflicted or at the hands of another child or an adult, new research has found. The analysis supersedes federal statistics, relying on 1,500 news sources.
"October 13, 2016, Waukegan, Illinois, victim, age three, male, killed, accidental shooting, self-inflicted, child involved incident, child picked up and fired gun, child killed self, child shot self with 9mm from father's room. Rifle in home also confiscated," a typical entry reads in the raw data collected by Gun Violence Archive, a nonpartisan research group. Data was taken from news reports, using some 1,500 sources, and its third quarter data was released Friday.
For the first 10 months of this year, 804 children, aged 0-11 were killed or injured, as were 750 teenagers, aged 12-17, according to the data.
In all, more than 301 children under 11 were killed, and 503 were injured. A further 150 teens died and 600 were injured.
Findings revealed that deaths and injuries spiked for children under five, with three-year-olds being both the most common shooters and victims among children.
Accidental shootings grew for teens ages 15-17, when victims are most often fatally shot by other children but typically survive self-inflicted gunshots.
The US Centers for Disease Control and Prevention (CDC) reported that 74 minors died from accidental discharges of firearms in 2014, the latest year from which comparable data are available. AP and USA Today counted 113 for that year showing the disparity in federal government analysis, missing a third of the cases.
"The extent of the problem is a little bit shocking. The extent of the undercount is a little bit shocking," Lindsay Nichols, an attorney at the Law Center to Prevent Gun Violence, told AP. "A lot of it provides further evidence that this is such a horrible patter that continues and that more action is needed."
Most of the shootings occurred at the children's homes, with handguns legally owned by adults for self-protection. They are more likely to occur on weekends or around holidays such as Christmas, according to AP.
States with the highest number of accidental shootings involving minors were in the south, including Alabama, Louisiana, Mississippi, Tennessee and Georgia.
Gun safety advocates have urged a public health approach for more research by the federal government, more public awareness and stricter state laws. One of the biggest problems remains lax gun storage which is difficult to address because it is hard to quantify and hard to enforce.
The CDC used to survey how Americans kept their loaded, unlocked guns in their homes in an annual telephone survey that asked 400,000 adults about various health risks. The data found that an estimate 1.5 million children lived in such homes. The CDC stopped the questioning in 2004.