Just 'didn't want to talk': 911 operator charged for hanging up on thousands of callers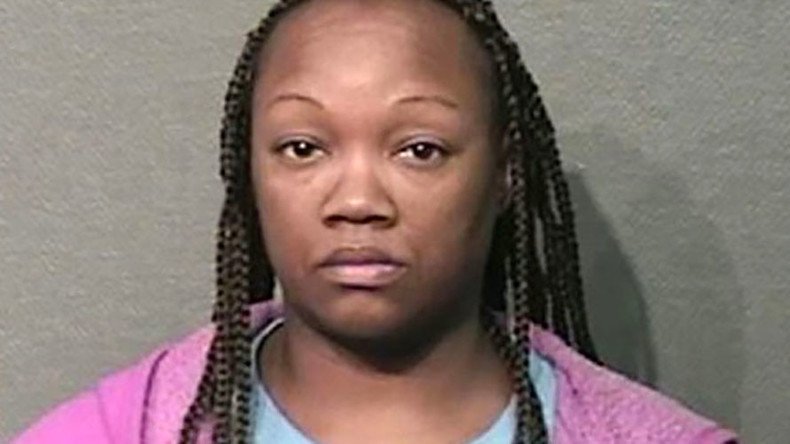 A Texas 911 operator stands accused of hanging up on thousands of callers, including those trying to report robberies, health emergencies or reckless driving. The operator admitted to hanging up, because "she did not want to talk to anyone."
Crenshanda Williams of Houston faces two misdemeanor charges of Interference with Emergency Telephone Call, a class A misdemeanor.
The accusations date back to March, when the emergency center managers found that Williams' records contained thousands of what they called "short calls," meaning that they lasted 20 seconds or less. The calls she received and allegedly hung up on occurred between October 2015 and March 2016, according to KPRC-TV.
In one instance, Williams ignored a caller who contacted 911 to report a robbery at a convenience store, which resulted in at least one fatality.
The man, who made the call that day in March, Hua Li, told KPRC-TV that Williams introduced herself, but hung up before he even could finish his sentence.
"They just said, 'This is 911. How can I help you?' I was trying to finish my sentence, and we got disconnected," Li said.
He had to call back and ended up speaking with a different operator, but by the time the police arrived, the store manager had been shot and killed.
"Nobody, nobody is going to help you. You're on your own," Li told the channel.
Williams reportedly also hung up on a man who had been calling to report his wife's critical condition.
"The 911 operator answered the phone, and she said, 'This is Crenshanda, may I help you?' Wife's passed out I need an ambulance," Buster Pendley told KPRC. "She said OK, and she hangs up on me."
Pendley said he called 911 on March 1, because his wife was "gasping" and he could not feel her pulse and heartbeat.
He got help after a second 911 call and his wife, Sharon Stephens, survived but was still angry.
"I would have gotten from my hospital bed and gone to 911 and find out who did that to me," she said, according to the Associated Press.
In another case, Williams reportedly heckled a security guard calling to report reckless driving, saying, "Ain't nobody got time for this. For real."
The Houston Emergency Center administration manager, Joe Laud, has told AP that Williams was first placed on indefinite suspension and then fired in August.
Prior to that, she reportedly was questioned by police this past June, when she admitted to frequently hanging up, because "she didn't want to talk with anyone at that time," AP reported, citing Houston Police investigators.
Williams is scheduled to appear in court next week. If convicted, she could be jailed for up to a year and fined $4,000 for each count.
You can share this story on social media: