Bernie Sanders endorses brother Larry to take David Cameron's seat in UK by-election (VIDEO)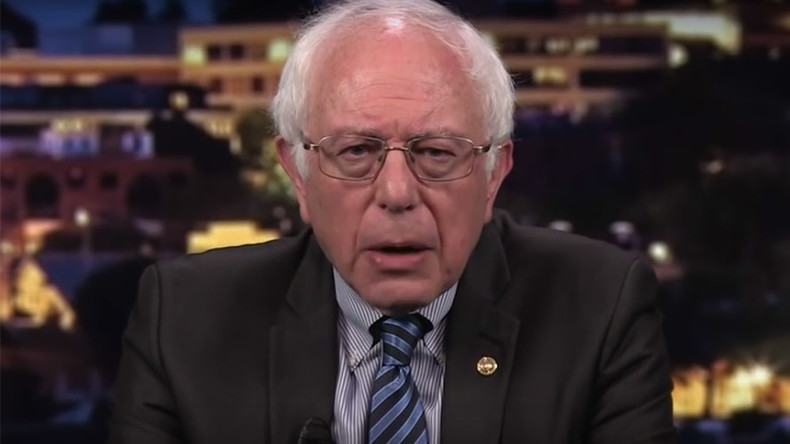 Vermont Senator Bernie Sanders officially endorsed his brother Larry as a candidate in a UK parliamentary by-election in a touching video detailing his brother's influence on his own political career.
The former candidate for the Democratic presidential nomination has made the unusual move of going from the US campaign trail to that of Witney in the UK, via video, in order to big up his big brother Larry.
Larry Sanders is a Green Party candidate in Witney, Oxfordshire. The constituency has a Member of Parliament seat up for grabs after former Prime Minister David Cameron announced his retirement from parliament.
Beginning with "I do not know a heck of a lot about British politics, but I do not a lot about my brother," Bernie Sanders delivered a classic Sanders speech in support of Larry.
The Vermont senator detailed his older brother's "very very strong influence" in his life, along with his work to strengthen the National Health Service in the UK.
"From when I was a very little kid, Larry and I discussed issues of social justice, economic justice, and racial justice," Sanders explained. "And what I can tell you is that my brother is a very, very caring human being, who wants to see government represent all of the people, not just the people on top."
"He wants to see a society in which we do not have massive levels of income and wealth inequality," Sanders continued. "Wants to see a society where healthcare is a right of people and that means quality healthcare under the national health system."
Larry, who has lived in the UK since 1969 has been leader of Oxfordshire County Council Green Group for eight years and has also been a local councilor.
The people of Witney will cast their votes October 20. The area voted 60 percent Conservative in the 2015 elections, and Tory candidate Robert Courts is popular.