Texas police find dozens of people held captive in fake treatment centers, arrest 10
Published time: 7 Oct, 2016 21:27
Edited time: 8 Oct, 2016 13:48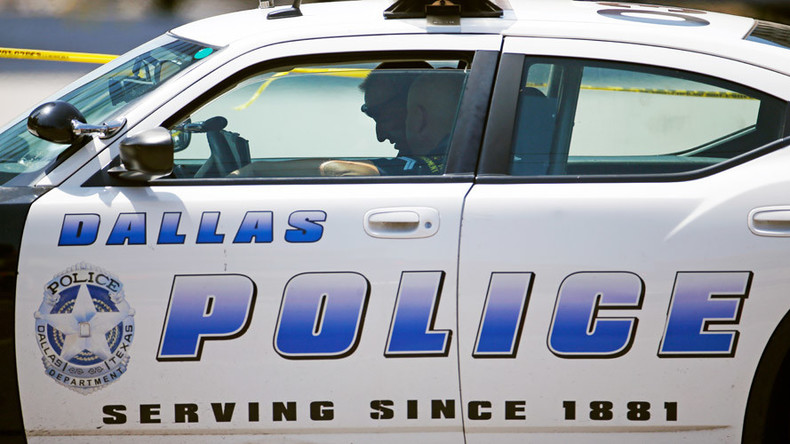 Police in Texas have arrested nine people after discovering dozens of people being held captive, beaten and tied to chairs in fake drug and alcohol rehabilitation facilities in the Dallas-Fort Worth area.
"The conditions inside of the facilities and the treatment of the 'patients' can only be described as medieval and barbaric," Fort Worth police said, according to the AP.
Police said the 37 victims told them they were often beaten, tied to chairs and fed one package of ramen noodles a day. Beds were made of wooden two-by-fours, according to the police statement.
"All of the victims are Hispanic, and most spoke little to no English," said Fort Worth Sergeant Marc Povero.
"After interviewing the victims, it was discovered that some of them had been taken to the facility by family members. They were taken for alcohol and/or drug rehabilitation."
The ten men who were arrested have been charged with aggravated kidnapping, though the investigation is still in its early stages.
The investigation began Tuesday when a caller reported seeing a man being chased by three other men down the street in Irving. Officers found the man and learned he had just run away from the house on 2400 Penn Street that was reportedly being used as a rehab center. When police went to investigate they found 37 men inside a rundown house. There was an Alcoholics Anonymous sign in Spanish posted inside.
Police are still trying to determine how the inhabitants of the house were referred there, "how long they've been there, whether or how much they are paying for their supposed treatment or whether the facility met the requirements to be a licensed rehab center," according to the Dallas Morning News.
"Detectives also are trying to determine if the program had the proper licenses, meets code compliances and medical standards," Irving Detective James McLellan said, according to the Fort Worth Star-Telegram.
Some of the inhabitants had been taken there by relatives but others were held against their will.
Detectives have not said what the goal of the operation was, or who was behind it.
"This place isn't just some well-intended organization for people who don't otherwise have the means to be in rehab," McLellan told the Dallas Morning News. "I have a hard time believing the people running these places had good intentions."
Some of the men were interviewed and released. At least 11 were brought to jail and interviewed. Six others are subject to immigration holds and detained. It is not clear whether they face deportation.
Danillo Maldonado told police he was held against his will. He said he was walking down a street in Irving after escaping another similar facility in Fort Worth when six men kidnapped him and threw in a truck. He said he was severely beaten and forced into the Penn Street house and told if he tried to leave again he would be killed.
Maldonado led investigators to the Fort Worth house where police found eight men and three women ages ranging from 22 to 66, according to Dallas Morning News.