US carries out two successful flight tests using mock nuke bombs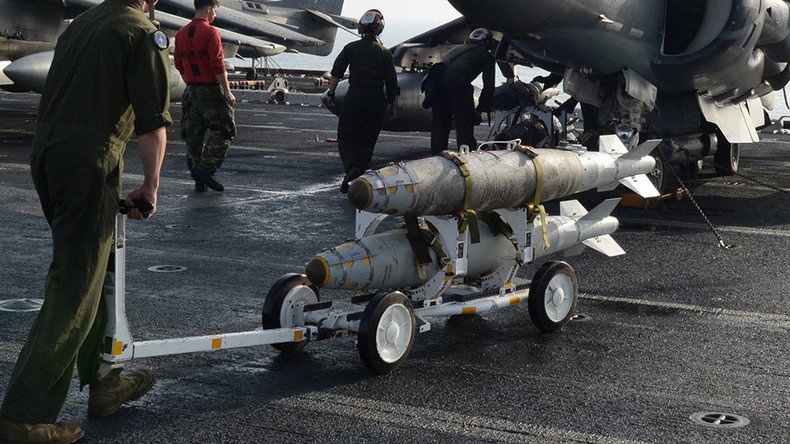 Two surveillance flight tests that used mock B61-7 and B61-11 bombs have been accomplished successfully earlier this month, the US National Nuclear Security Administration (NNSA) has announced.
JTAs have no nuclear devices inside. Instead, they contain special recorders that gather information on the bomb performance during tests. The sensors and instruments inside the bombs enable the scientists and engineers to track their performance during the flight.
Flight-tests are part of qualification process needed to approve modifications to the bomb. The data obtained from the tests is used in a computer simulator developed by Sandia National Laboratories to see how reliable the new systems are and if they function properly.
"The B61 is a critical element of the US nuclear triad and the extended deterrent," said Brigadier-General Michael Lutton, NNSA's Principal Assistant Deputy Administrator for Military Application. "The recent surveillance flight tests demonstrate NNSA's commitment to ensure all weapon systems are safe, secure, and effective."
Sandia and Los Alamos national laboratories worked jointly on the B61 assemblies that are manufactured at the Kansas City National Security Campus and assembled at the Pantex Plant in Amarillo, Texas.
Russia has expressed concerns over the US plans to upgrade the nuclear bombs. The modification involves making the B-61s partly radio-controlled while the strikes would become more accurate and at the same time less powerful, the Russian Foreign Ministry said. This would make the B61 into a weapon the US would be tempted to use on a regular basis.
Russia is planning to discuss the modernization of nuclear weapons with the US, Russian Deputy Foreign Minister Sergey Ryabkov said.
On Wednesday, Moscow announced that the suspension of cooperation with the US in the nuclear and energy sectors. A special decree was signed by Russian Prime Minister Dmitry Medvedev and will come into force 90 days after the US responds with a respective notification.
The move was explained by the US violation of the cooperation agreement by imposing sanction against Russia over Ukraine.
You can share this story on social media: