Utah hospital charges family $40 for 'skin-to-skin' with newborn, sends Reddit into frenzy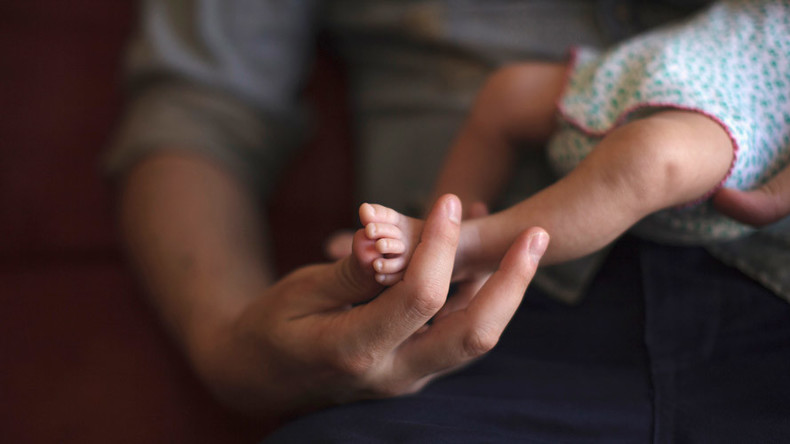 There is no place for miracles when it comes to hospital costs, a Utah new father has learned after he had to pay $40 for his newborn son's post C-section "skin-to-skin" contact with mother. The extra charge did not blot out the couple's happiness, but hyped up Reddit community.
Ryan Grassley, of Spanish Fork, could not help but share his "laugh" by posting a picture of a hospital bill he received after his son was born.
"During the C-section the nurse asked my wife if she would like to do skin to skin after the baby was born. Which of course anyone would say yes too. We just noticed it in the bill today and had a laugh," he later wrote.
The September, 23 invoice specifically listed "skin-to-skin after c-sec" as a separated service which Utah Valley Hospital priced at $39.95.
"The nurse let me hold the baby on my wife's neck/chest," Grassley wrote. "Even borrowed my camera to take a few pictures for us. Everyone involved in the process was great, and we had a positive experience. We just got a chuckle out of seeing that on the bill."
The "skin-to-skin" contact with mother is said to have some positive effects on newborns, especially for children born through c-section.
"Skin-to-skin is a best practice with proven benefits for both mom and baby. We do everything possible to allow skin-to-skin after both vaginal and C-section births," the hospital has said in statement.
Janet Frank, a spokeswoman for the Utah Valley Hospital told PIX11 that the charge was for the "additional caregiver needed to maintain the highest levels of patient safety."
She then explained that the charge was not for holding the baby, but for an extra worker that assisted.
"In the case of a C-section, where the bedside caregiver is occupied caring for the mother during surgery, an additional nurse is brought into the OR to allow the infant to remain in the OR suite with the mother," Frank said.
The expenses clearly did not cost Grassley his sense of humor. After posting the picture of their hospital bill online, he started a GoFundMe page to collect $39.95 to cover this "ridiculous" fee.
"Any money donated over the $39.35 will be put towards a vasectomy because I never want to go though these sleepless new baby nights again," he wrote. The goal was since reached and exceeded.
To Grassley's surprise, his post blew up on Reddit and prompted waves of support and outrage among over 10 thousand commentators.