Hundreds of sex slaves rescued in international trafficking ring bust
Published time: 6 Oct, 2016 04:01
Edited time: 7 Oct, 2016 13:13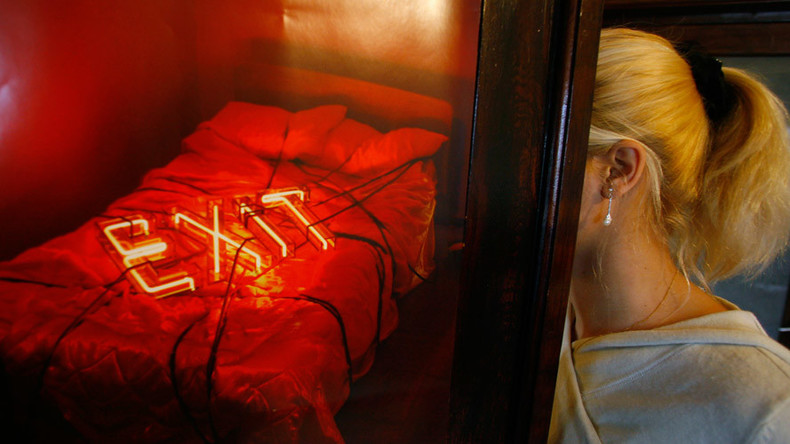 A two-year investigation into an international sex-trafficking ring has led to arrests in the US and other countries. The ring targeted impoverished women from Asia who spoke little English, for whom their American dream was turned into a living hell.
Authorities announced federal indictments against 17 members of the international sex trafficking organization on Wednesday. Four defendants remain at large, according to a statement from the US Immigration and Customs Enforcement (ICE).
"The 17 people charged in this indictment ran a highly sophisticated sex trafficking scheme," said Andrew Luger, US Attorney for the District of Minnesota, in the statement. The scheme drew in hundreds of impoverished women from Bangkok, Thailand who were held in the US with debt bondage.
"They promised women in Thailand a chance at the American dream, but instead exploited them, coerced them and forced them to live a nightmare," Luger said.
The trafficking ring targeted women who spoke little to no English and trapped them with debts as high as $60,000 and included plastic surgery that they were forced to undergo before they left to make them "more appealing" to potential buyers in the US.
The organization was able to procure fraudulent visas and travel documents in order to get them into the US. In the process of doing so, they also collected information on the victims' families to use them as leverage against the women if they tried to resist.
The women were then taken to prostitution houses that had individual house bosses who advertised the women, handled the money, ran the house and controlled the women's schedules with clients. The women turned over all of their earnings to the house boss who would transfer it back to the traffickers to pay down the trafficking debts and kept any remainders for themselves.
House bosses were indicted, along with "facilitators" who handled laundering the money to the organization and also kept the victims moving across the US. Runners were also charged in the indictment, their duties included accompanying the victims any time they left the house and were partially paid in sex, according to the ICE.
Sumalee Intarathong, or Joy, is believed to be the head trafficker who "owned" many victims until they could repay her. Intarathong was arrested in Belgium in early August.
Despite some members of the ring still being on the run, special agent Alex Khu, the head of the Homeland Security Investigations of St. Paul, hopes that these 17 arrests could help to dismantle the organization.
"We weren't just taking out the runners, but we were also taking out facilitators, people who were in charge of money ... domestically and internationally," he told a press conference.
There have been hundreds of victims identified so far, but Luger said "that number could very well grow."