Snowden 2.0: NSA contractor arrested for stealing malware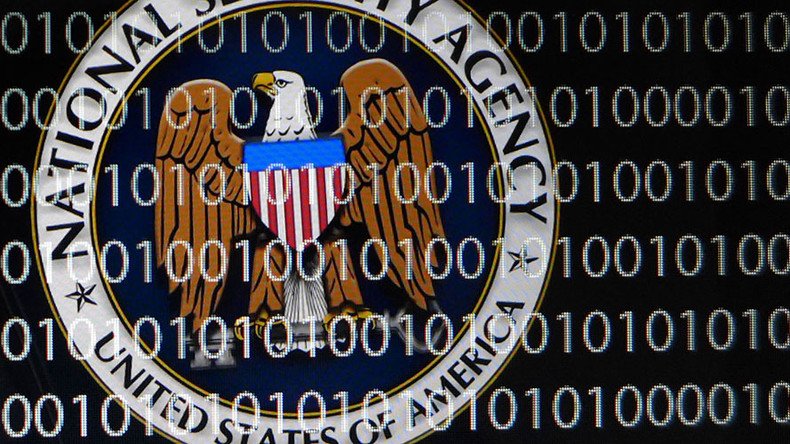 The FBI "secretly arrested" a National Security Agency contractor on suspicion of stealing and revealing malware the NSA used to hack foreign governments, according to The Justice Department.
NSA whistleblower Edward Snowden confirmed the existence of the malware, which was leaked in August. Portions of the classified computer codes used by the NSA were posted online, with hacking group "ShadowBrokers" offering the full program up for sale. US officials have blamed the hack on Russia.
The contractor's name is Hal Martin, and he is a Navy veteran, said the Baltimore Sun reporter Ian Duncan, citing the man's attorney.
Martin worked for Booz Allan Hamilton, the same company that used to employ Snowden, before he blew the lid on NSA operations in 2013. The story was first broke by The New York Times.
The Department of Justice confirmed that Martin was arrested on August 27, during a search of his home in Glen Burnie, Maryland that found "highly classified information" belonging to the US government.
Among the materials were "six classified documents obtained from sensitive intelligence and produced by a government agency in 2014," the DOJ said. The documents, classified Top Secret, were "produced through sensitive government sources, methods and capabilities, which are critical to a variety of national security issues."
Martin is being charged with "unauthorized removal and retention of classified materials," which carries a maximum sentence of one year in prison, and theft of government property in excess of $1,000, for which the maximum penalty is 10 years.
According to Duncan, Martin was arrested in late August and has already appeared before a judge.
Martin's LinkedIn profile describes him as a "Technical Advisor & Investigator on Offensive Cyber issues" for the Department of Defense since July 2015, "in pursuit of program oversight, management excellence, and optimal outcomes on issues for various Cyber related Initiatives across DoD and the IC [intelligence community]."
You can share this story on social media: