'Vagina smuggling': Woman stopped over Florida hit-and-run, hides ID in her private parts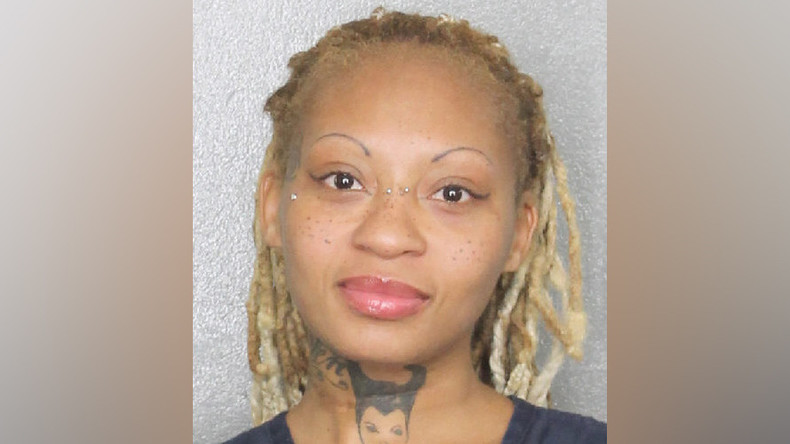 A woman was arrested in Florida for driving a vehicle without a valid license. When police asked for her identification, it was nowhere to be found – at first.
The vehicle that Taccara Nauden, 28, was a passenger in was pulled over after reports of the vehicle being involved in an alleged hit-and-run in Hollywood, Florida at the weekend.
Hollywood police discovered Nauden had an active warrant for operating a vehicle without a valid license and had previously been arrested on November 9, 2015 on a $500 bond. She was rearrested on Saturday.
When she arrived at Broward Sheriff Office main jail for processing, she said she "shoved her identification card up her vagina," according to the official arrest affidavit, reported WSVN.
An X-ray machine at the jail confirmed the location of the card, and Nauden was sent to hospital to have it removed properly.
On exiting the jail she squatted and urinated in public.
She has since been transported back to the BSO Main Jail.
Nauden faces charges from the warrant as well as an additional charge of indecent exposure in public.
According to the Huffington Post, the act of "vagina smuggling" is a common but hushed-up topic among law enforcement.
Police said some women have used their genitals to store everything from marijuana to handguns.
In another Florida case, Jennifer Renee Crosby was arrested in October 2014 on drug possession charges during a traffic stop. Crosby initially denied the allegations, but officers noticed she was shaking. When authorities brought a female deputy to the scene, Crosby reportedly confessed to having "drugs up my vagina."
In a related story, 19-year-old Dallas Archer, from Kingsport, Tennessee, was arrested for driving with a suspended license in April 2014. As soon as Archer was strip searched, a corrections officer found an "unknown object" wedged in the woman's crotch. The object turned out to be a loaded, stolen, four-inch .22 caliber mini-revolver.
In January 2014, a Las Vegas masseuse was arrested for stealing a customer's $35,000 Rolex watch and hiding it in her vagina.