Crowd gathers in LA after person killed in officer-involved shooting identified as 'teen'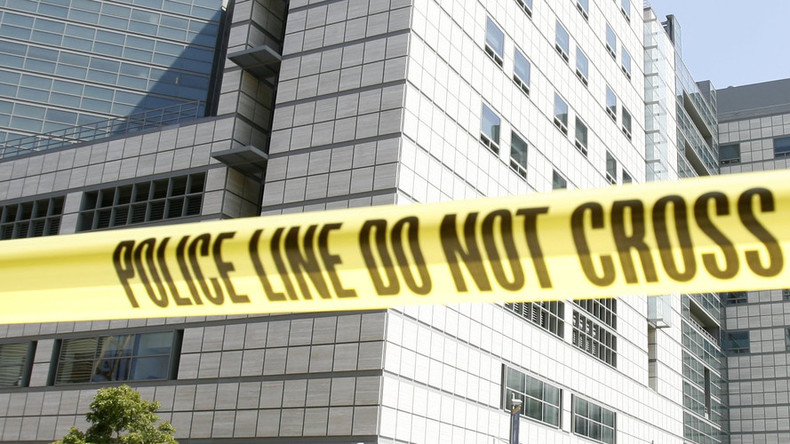 At least one person was killed and another injured in an officer-involved shooting following a car chase in South Los Angeles. Relatives said the victim was a teenager.
One person has died after a shooting involving Los Angeles police officers, KABC local news reports citing authorities.
The fatality was reported in the area of 107th Street and Western Avenue, where earlier in the day officers ended a vehicle pursuit that began at about 1:00pm.
According to the Los Angeles Police Department's Media Relations Section, at some point during the chase for the subject, an officer-involved shooting took place.
The Los Angeles Fire Department confirmed that a person had died in the shooting and a gun was recovered at the scene, but did not say what led to it.
"The officers gave chase, a foot pursuit, and went eastbound at some point on 107th Street to the rear of a residence," said Sgt. Barry Montgomery.
"It was at that time that the officer-involved shooting occurred. The officers summoned paramedics who responded to scene, and unfortunately the suspect succumbed to his injuries and was pronounced dead at the scene."
The person killed was identified as Carnell Snell Jr; relatives told local media he was 18 years old.
"He was just at my house, and we got a phone call that said the police shot him five times in the back," Monique Morgan, Snell's mother, told KABC.
Residents and members of the Black Lives Matter movement came to the parking lot of a strip mall where police were investigating the incident. The crowds were shouting at police and photographers, local media reported.
"The community is traumatized. Immediately traumatized because it happened in this community. So you've got to have a controlled vent - the people have to vent," activist General Jeff said as quoted by KABC.
Witnesses also told KTLA Snell was running away with his hands in the air when he was shot.
"This is a 18-year-old boy, this is somebody's son, this is somebody's friend, this is somebody's brother and you killed him. I don't care what your story is. I believe the community; I don't believe the lying police," said Melina Abdullah, a Black Lives Matter activist, told KTLA.
The protesters marched throughout the night. Police are still probing the incident.