'His Majesty': Student royally subverts Michigan University's gender-sensitive policy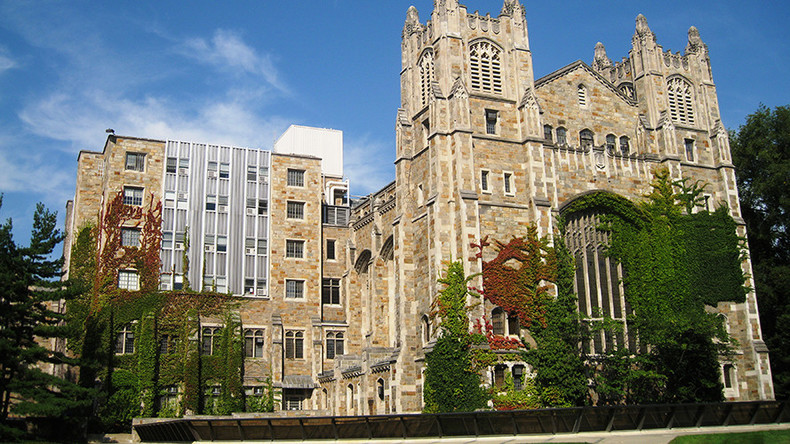 The American War of Independence was fought over the overreach of monarchical power, but that hasn't stopped a University of Michigan student from adopting the moniker "His Majesty" to defy a school policy that lets students choose their own personal pronouns.
The student's revolt came after University of Michigan Ann Arbor administrators sent a campus-wide policy change on email to foster inclusiveness. Under the new policy, students could designate their own pronoun, such as "he, she, him, his, ze," which would be reflected on the school rosters that are accessed through the computer program, Wolverine Access.
The policy obliges professors to call students by their personally designated pronoun, even if it has no basis in their biological sex.
"If you make a mistake or use the wrong pronoun, you can acknowledge that you made a mistake, and use the correct pronounce next time," said the email.
Students also can expect fines if they don't use the pronoun of choice.
Taking the lead, Grant Strobl responded to the email by issuing his own edict: "So, I henceforth shall be referred to as: His Majesty, Grant Strobl. I encourage all U-M students to go onto Wolverine Access, and insert the identity of their dreams."
When asked about his subversion of the campus-wide policy, Strobl told The College Fix, "I have no problem with students asking to be identified a certain way, almost like someone named Richard who would like to be called Dick. It is respectful to make a reasonable effort to refer to students in the way that they prefer."
But Strobl said he did have a problem when the university institutionalized the use of pronouns that he believes are completely arbitrary and may lead to possible sanctions against people.
The college newspaper suggested students take to social media to file their new pronouns, under the hashtag #UMPronounChallenge.
Adi wrote: "I hereby declare my pronouns to be the following:
Men shall address me as "my lord"
Women shall address me as "daddy"
There were lots of 'Overlord' and an 'Illustrious Potentate'.
RepublicanPeter wanted 'Unicorn' as one of his monikers.
Others were offended at the subversion of the university policy.