'One of the worst days I've ever seen' – NJ Transit worker on Hoboken train crash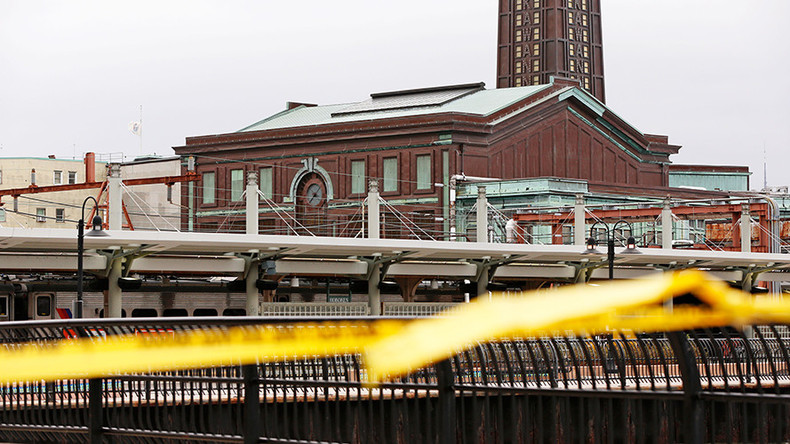 Eyewitnesses of the Hoboken terminal crash say the New Jersey Transit commuter train "didn't stop," with accounts describing bloodied passengers and people on the platform being hit by ceiling debris.
"One of the worst days I've ever seen," Mike Larson, who has worked on NJ Transit for 27 years, told reporters outside the Hoboken train terminal on Thursday.
Kirby Fisher, a passenger on the NJ Transit train that crashed, said it slowed down as it entered Hoboken but "it just didn't stop, it was a big crash and everything from the ceiling just fell."
"In the car that I was in, I saw some people get head injuries from things falling from the ceiling," Fisher told CBS, tearing up. "I think the train hit people."
"Everybody is family in America, man. When things like this happen, everybody pulls together to help people out of the train," William Blaine, a Norfolk Southern transit worker for 17 years, told reporters outside Hoboken train terminal. "It was just the woman I crossed over that bothered me," he added, referring to what he said was a dead woman on the platform.
Blaine said he had seen the train engineer: "You could see his shirt and him slumped over in the front of the cab."
"When we felt the train slamming into the station, we just wanted to make sure that we could get people on their feet and get people out of harm's way," another eyewitness told reporters.
"I heard a bomb-like explosion. It was right there in front of me. Right through the bumper block, flew through the air and came to rest before the waiting room," Mike Larson, who has worked for NJ Transit for 27 years, told reporters."It was faster than it should have been where it landed."
"It was only track, one train, but it did considerable structural damage to the ceiling," said Larson. "The track as far as I know was in perfect working order. I really couldn't tell you why he came in so quickly. I can only speculate it was a medical condition, a heart attack, something."