FBI investigating hacks of Democratic Party officials' phones, voter registration rolls – report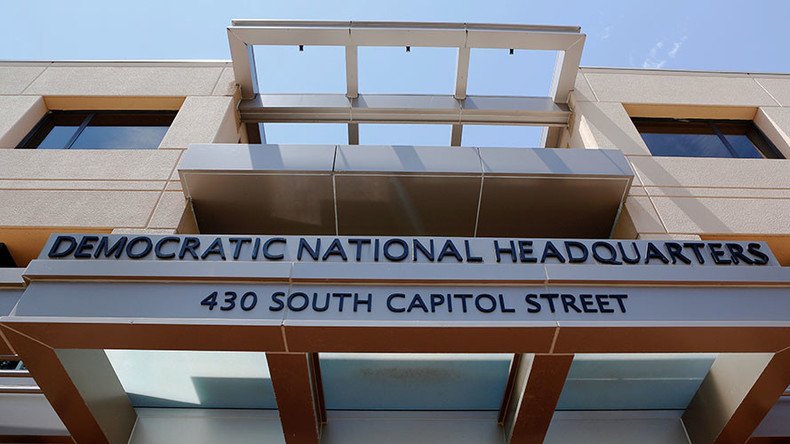 It seems politicians aren't the only ones gearing up for November's election. The FBI is investigating suspected hacks into Democratic Party officials' phones as well as voter registration databases in more than a dozen states.
That 400-lb bedridden hacker could be at it again!
The Federal Bureau of Investigation (FBI) is allegedly investigating attempts to hack into phones used by Democratic Party officials, according to sources close to the investigation, Reuters reported.
This is only the most recent attack against Democratic organizations and could be connected to June's hacks.Both the Democratic National Committee and the FBI have kept mum on the matter, with members of Hillary Clinton's presidential campaign claiming to know nothing about it. However, "two people with knowledge of the situation" say that the attacks were conducted by Russia-based hackers, Reuters reported.
While the number of phones connected to the attacks is unknown, the FBI has approached party officials to discuss the possibility that their phones have been compromised.
Additionally, the FBI has asked some of those whose phones were hacked to turn their devices over to the FBI to create a copy of it along with related data to figure out where the hackers entered. It is still unclear whether hackers used data stolen from the DNC's servers like they have in the past or used employee emails to gain access to cellphones.
As if that weren't enough, on Wednesday FBI Director James Comey issued a warning to lawmakers that hackers were attempting to get into voter registration sites in over a dozen states. He referred to "scanning activities" as a setup for potential future hacks and urged states to ensure that their systems were as secure as possible.
READ MORE: US intel head suggests Russia behind DNC hacks, says Moscow tried to affect elections in past

Past hacks on voter registration databases have been successful, such as the intrusions into Illinois and Arizona, where no information was changed. Comey explained that these attacks so far have just been "poking around."
"We are urging the states just to make sure that their deadbolts are thrown and their locks are on and to get the best information they can from DHS just to make sure their systems are secure," Comey said in his statement.
On Tuesday, Department of Homeland Security Secretary Jeh Johnson told the Senate that 18 states had reached out to the DHS to help improve their cyber security for the upcoming election season.
"We are seeing a limited number of instances where there have been efforts through cyber intrusions to get into the online presence of various state election agencies. And, one or two of them have been successful, others have not," Johnson said at the hearing.
You can share this story on social media: