US police abused database access to stalk innocent people – report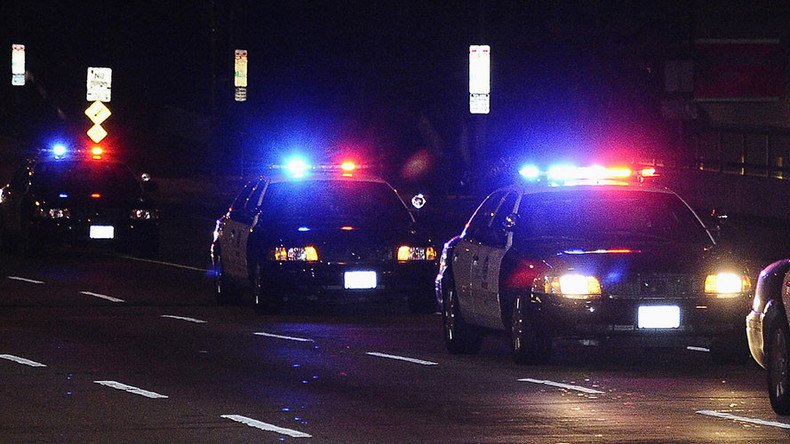 Police across the US have been abusing confidential law enforcement databases to stalk romantic partners, landlords, journalists or neighbors who had no connection to actual police investigations, a report has revealed.
An Associated Press probe into abuses of the federal and state crime databases has revealed numerous cases of law enforcement checking information on people for personal reasons – whether romantic quarrels, personal conflicts, or voyeuristic curiosity.
In a handful of cases, officers were caught using the information to stalk or harass people, while one former New York cop even sold information to private investigators.
Records provided to AP by state agencies and big city police departments showed more than 325 cases of law enforcement officers and employees who either resigned or were suspended or terminated for database misuse between 2013 and 2015. There were more than 250 instances of reprimands, counseling and lesser discipline measures. Another 90 instances involved unspecified discipline, while in many cases it was unclear whether any punishment was meted out at all.
"The number of violations was surely far higher since records provided were spotty at best, and many cases go unnoticed," said the AP report, published Wednesday.
Among the officers who were caught and punished were a Michigan cop who looked up home addresses of women he found attractive; two officers in Florida checked a journalist who criticized the Miami-Dade police department; and an Akron, Ohio cop who pleaded guilty for stalking his ex-girlfriend by looking her up in the police database.
"It's personal. It's your address. It's all your information, it's your Social Security number, it's everything about you," Alexis Dekany, the Ohio woman who was stalked by her cop ex-boyfriend, told AP. "And when they use it for ill purposes to commit crimes against you – to stalk you, to follow you, to harass you ... it just becomes so dangerous."
The AP's records request included cases of access to state and local databases as well as the FBI's National Crime and Information Center (NCIC), a law enforcement clearinghouse that is accessed an average of 14 million times a day. The NCIC contains information on people with outstanding warrants, sex offenders, suspected gang members, immigration violators and even individuals who were reported missing.
Romantic entanglements were a frequently cited cause of improper access. In Denver, Colorado, a police officer looked up a hospital employee's home phone number after meeting her during an investigation. In Polk County, Florida, a sheriff's deputy looked up a woman he met and then sent her a message through Facebook.
In other cases, officers would run background checks on neighbors or coworkers. One officer in North Olmsted, Ohio, pleaded guilty to looking up a female friend's landlord and threatening him in the middle of the night over an unpaid debt.
One officer in Phoenix, Arizona even traded database information in exchange for sexual encounters with a woman involved in a drug and gun-trafficking investigation.
"A lot of people have complicated personal lives and very strong passions," Jay Stanley, an American Civil Liberties Union privacy expert, told AP. "There's greed, there's lust, there's all the deadly sins. And often, accessing information is a way for people to act on those human emotions."
Patrol officers are not the only ones to give in, either. Dispatchers, court personnel, civilian employees and even high-ranking police officials have been found to have accessed databases improperly.
Yet the offenders are rarely prosecuted. One exception is Ronald Buell, a retired New York Police Department sergeant who sold NCIC information to a private investigator. Buell faced five years in prison but received probation, AP said.
Another former NYPD officer, Gilberto Valle, had his computer-crime conviction overturned in federal court last year. Valle, whose online exchanges about kidnapping and eating women led to the tabloids calling him the "cannibal cop," argued that as a police officer he had legal authority to access the databases – and the judges agre
You can share this story on social media: