NYPD shoots Brooklyn man during arrest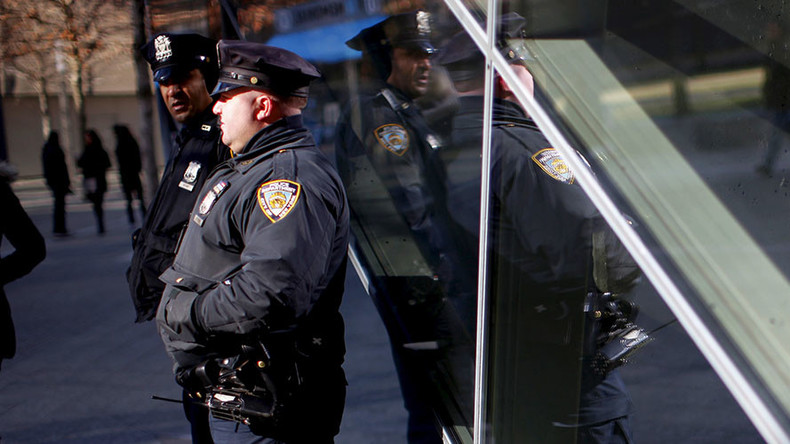 A Brooklyn man wanted for attacking his girlfriend with a brick was shot by plainclothes officers who claimed they only opened fire after nearly being hit by his vehicle. But some activists believe that the officer violated NYPD rules by shooting at him.
Javon Shipman was injured when a New York Police Department officer opened fire on him on Tuesday. The officer justified shooting by claiming that Shipman drove his vehicle towards him.
However, the NYPD has a patrol guide that specifically prohibits discharging firearms at a moving vehicle "unless deadly force is being used against the member of the service or anything person present, by means other than a moving vehicle."
Four officers were serving warrants on Tuesday morning when they recognized Javon Shipman, who was wanted for attacking his girlfriend. Two officers blocked Shipman's car with an unmarked police vehicle in the front while two other officers approached on foot.
The NYPD claims that Shipman drove onto the sidewalk to avoid the police officers when he nearly struck one of the officers on foot. The officer's partner opened fire and hit Shipman in the shoulder. In the process of getting away, he allegedly hit the wall of a charter school. Shipman was then reportedly pursued by police until he doubled back to where he started.
Police then managed to corner and extract him from his vehicle by breaking his car window. Shipman was found to be unarmed, but had a small amount of crack, the New York Daily News reported.
"It looked like he got stuck in there and they wouldn't let him get out," said witness Abdul Alamari told the Daily News. "They [the cops] didn't get out of their car until they had back up."
"They tried to make him get out the car; he refused," Robert Charles, a taxi driver, told the New York Times. "He made too much resistance."
Shipman's injuries were not life threatening and he was said to be in stable condition at the New York Methodist Hospital.