US murders up 11% in biggest spike since 1971 – FBI crime report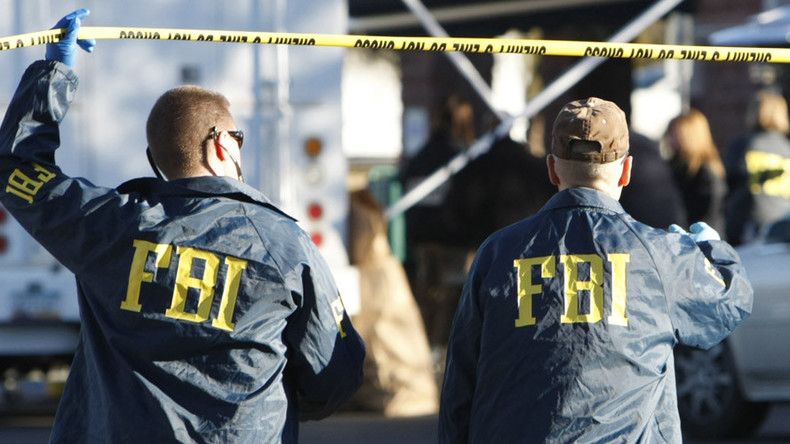 Violent crime is up by nearly 4 percent across the US, while seven cities drove the biggest single-year increase in homicide rates since 1971, says a newly released annual crime report that is causing ripples ahead of the first presidential debate.
The FBI's Uniform Crime Report (UCR) program defines violent crimes as those offenses that involve force or threat of force, and includes murder and non-negligent manslaughter, rape, robbery and aggravated assault. As the FBI's definition of rape was changed in 2015, the report contains figures pertaining to the "legacy" definition, the bureau said.
The annual UCR is put together by the FBI from data provided by law enforcement agencies around the country. The 2015 report was released Monday.
1. And the 2015 UCR is up:

Murder +11% (+1,532)
Rape +6% (old def)
Robbery +1%
Agg. assault +5%

Burglary -8%
Larceny -2%
Car theft +3%

— John Pfaff (@JohnFPfaff) September 26, 2016
With an estimated 372.6 violent crimes per 100,000 inhabitants, the crime rate rose 3.1 percent in comparison to 2014.
Data processed by the FBI shows there were nearly 1.2 million homicides and other violent crimes in 2015 – a 3.9 percent increase from 2014. Most of those crimes ‒ 63.8 percent ‒ fell under the definition of aggravated assault. Robbery accounted for 27.3 percent, rape made up 7.5 percent, and homicides rounded out the remaining 1.3 percent of offenses.
Firearms were used in 71.5 percent of murders, 40.8 percent of robberies, and 24.2 percent of aggravated assaults, the data shows.
WATCH: Gun control advocate urges stricter laws after 370 mass shootings in US last year
There were almost 16,000 total reported murders in 2015, an increase of 1,532 – or 10.8 percent – in murders reported as compared to the year before. It is the biggest single-year percentage spike since 1971, and a reversal of the two-decade general downward trend. The increase can be traced to seven cities: Chicago, Illinois; Baltimore, Maryland; Houston, Texas; Milwaukee, Wisconsin; Philadelphia, Pennsylvania; Kansas City, Missouri; and Washington, DC, the FBI report said.
The overall picture isn't quite so bleak, according to the bureau. Violent crime totals remain 0.7 percent below the 2011 level and 16.5 percent below the 2006 level, the bureau said.
The US is "still quite safe," with fewer rapes than in 2009, fewer robberies than in 2013, and fewer assaults than in 2010, according to John Pfaff, a professor at Fordham Law School in New York City, who was among the first to comment on the report's release on Monday morning.
Pfaff also noted that total arrest rates were down by 3.5 percent, and while arrests for drug offenses had decreased by 4.5 percent.
Some local and federal officials have blamed the increase in homicides and other violent crimes on what a St. Louis, Missouri area police chief, Sam Dotson, dubbed the "Ferguson effect" in 2014. While President Barack Obama and the Department of Justice have rejected the notion, it has been invoked on multiple occasions by none other than FBI Director James Comey.
"Something deeply disturbing is happening in places across America. Far more people are being killed in many American cities, many of them people of color, and it's not the cops doing the killing," Comey said during a speech at the University of Chicago Law School in October 2015.
Saying that a "chill wind that has blown through law enforcement over the last year," Comey asked: "In today's YouTube world, are officers reluctant to get out of their cars and do the work that controls violent crime?"
The report comes at a key moment during the presidential race. Republican nominee Donald Trump is campaigning on a "law and order" platform and has been endorsed by the Fraternal Order of Police, the national police union. Democratic candidate Hillary Clinton has sided with Black Lives Matter protesters, calling for national guidelines on police use of force and pushing for stricter gun control.