Police captured a 'suicidal' gunman at UN Plaza and Civic Center in San Francisco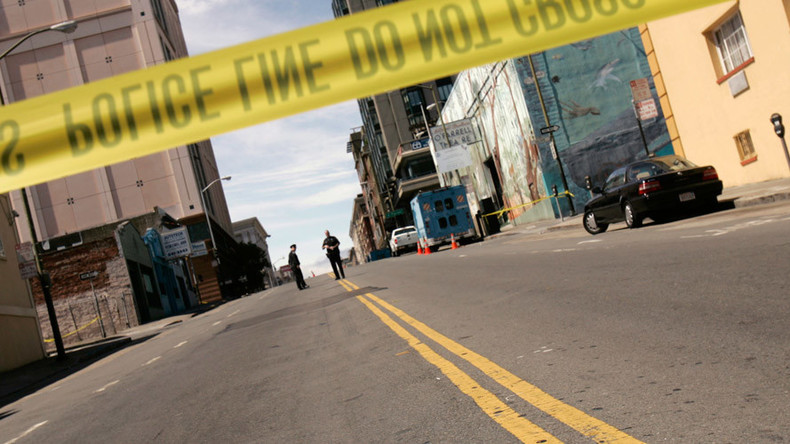 Police have "peacefully" and "without further incident" resolved the standoff with an armed suspect at San Francisco's Civic Center with him giving up after six hours of negotiations. The incident led to the evacuation of the center and nearby UN Plaza.
Officer Carlos Manfredi tweeted an image of a half-naked suspect, who did not seem to resist arrest, being detained by police officers in full gear. Police removed a gun belt with a handgun from the man.
According to police, the "suicidal" suspect called 911 on Saturday's afternoon threatening to hurt himself and police if they try to approach.
He had previously threatened "suicide by cop," according to local CBS affiliate KPIX.
Civic Center was "shut down" and the UN Plaza "cleared out" due to the incident. All motorists and pedestrians were also forced to leave the area.
A SWAT team was called to the scene to deal with what police described as a "critical incident," while a hostage negotiators were talking to the man for over four hours to help to end the standoff.