Cop who killed Terence Crutcher surrenders to authorities, released on $50,000 bond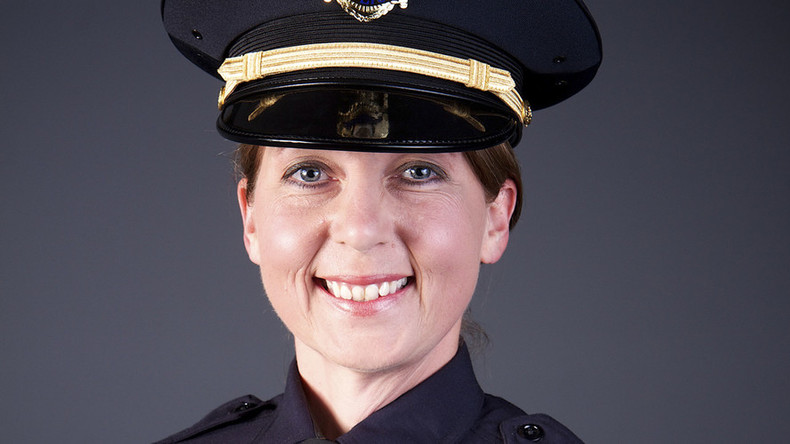 Tulsa police officer Betty Shelby, who was charged with first-degree manslaughter in the shooting death of Terence Crutcher, has been released on a $50,000 bond.
Shelby was booked at the Tulsa County Jail on Friday morning and was released about 20 minutes later, ABC news reported.
On September 16, she fatally shot Terence Crutcher, an unarmed black man. The shooting was caught on video.
Read more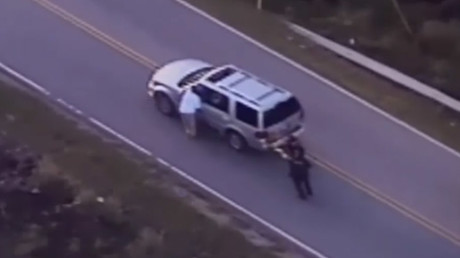 Shelby acted "unreasonably by escalating the situation from a confrontation" with Crutcher, according to an affidavit by an investigator with the Tulsa County District Attorney's Office.
Crutcher was wearing baggy clothes but Shelby "was not able to see any weapons or bulges indicating a weapon was present," according to the affidavit.
The 40-year-old was killed last Friday when Shelby encountered his car in the middle of a two-lane road. Crutcher's vehicle was still running at the time, which Shelby found odd, the officer's lawyer Scott Wood said earlier this week.
READ MORE: Police shooting of Terence Crutcher prompts federal investigation
Crutcher then reportedly kept his hand in his left pocket, prompting Shelby to order him to leave his hands out of his pockets. Afterwards, Shelby pulled out her sidearm, and when Crutcher approached his vehicle, she opened fire, killing him.
Another police officer who perceived the same threat deployed his Taser at the same time Shelby fired her weapon, Wood added.