Bomb squad deployed after LAPD finds suspicious package near govt buildings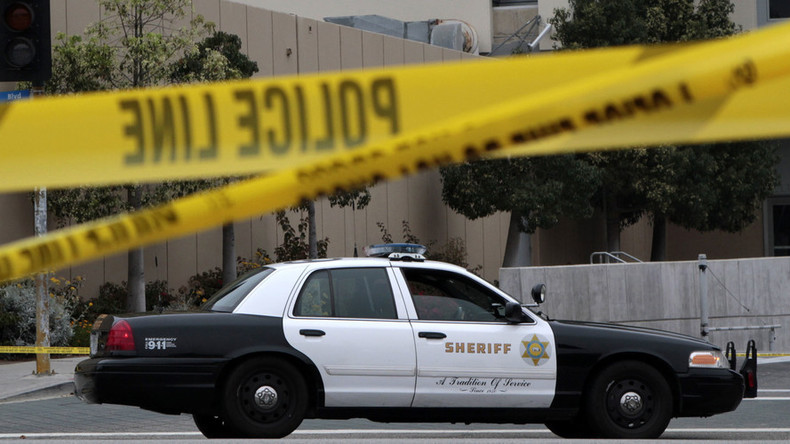 A police bomb squad has arrived to downtown LA to tackle a suspicious package, discovered near government buildings and facilities, including a federal detention center and a prison.
The package was found about 8:15pm local time (03:15 GMT) outside the building where a federal courthouse and offices for the US Marshals are located, Officer Jenny Houser of the LAPD told the LA Times.
Twenty minutes after the discovery, the police bomb squad was on its way to the scene.
Police didn't comment on how the call was made, nor did they initially have the details on the type of package.
The latest incident comes just after the NYPD reported more than a two-time surge in calls for suspicious packages.
Following the Chelsea blast in Manhattan, police received more than 400 calls in less than 48 hours, while the usual figures are much lower, about 90 to 100 suspicious package calls a day, according to the NY Daily News.
READ MORE: New York bombing suspect Ahmad Rahami arrested in Linden, NJ after shootout with police
Two bombs went off in New Jersey and New York City on Saturday. The first blast occurred in a garbage container near a Marine Corps charity run in New Jersey at around 9:30am local time. Later, investigators in New Jersey found three pipe-bomb-type devices wired together near the boardwalk.
On Saturday evening, a second bomb exploded in Chelsea, a high-end Manhattan neighborhood, injuring 29 people.
On Monday, US police arrested 28-year-old Akhmad Khan Rahami, a New Jersey resident and naturalized US citizen born in Afghanistan.
The man was charged with five counts of attempted murder of a law enforcement officer and two gun charges, with federal charges still pending.
Investigators believe there are more people involved in the NYC bombings, but haven't so far identified any other suspects.