Utah congressmen propose 'modern-day Indian land grab'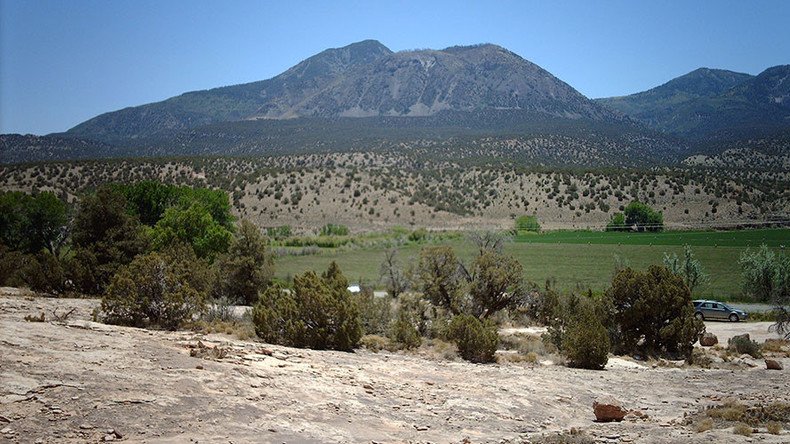 Two Utah congressmen are proposing a piece of legislation that would set Native American land rights back over 100 years. The Utah Public Lands Initiative is a proposal that would turn 26 percent of the Ute Tribe's land into oil and drilling zones.
The US has not made a treaty with a Native American nation since the 1800s, but a proposal for Eastern Utah is bringing back feelings of mistrust from tribes. Republican Congressmen Rob Bishop and Jason Chaffetz, along with Senator Mike Lee (R-Utah) have proposed The Public Lands Initiative that they claim "is a locally-driven process to bring resolution to some of the most challenging land disputes in the state of Utah."
Not everyone sees it that way, however. The proposal would remove federal protections from 18 million acres of land and could allow them to be turned into oil and gas drilling zones that are exempt from environmental protections, Telesur reported.
The bill will not be presented to the House for a few more weeks, but the Ute Business Committee is already preparing to fight it.
"The actions of Bishop and Chaffetz would seek to divest the Ute Indian Tribe of their ancestral homelands," the committee wrote in an op-ed for the Salt Lake Tribune. The committee said that this proposal runs the risk of returning to "failed policies of tribal land dispossession that have had a devastating and lasting impact upon tribal nations for the past century."
This bill would directly impact 100,000 acres of Ute reservation lands, home to more than half of the tribe's population, according to their website.
"This modern day Indian land grab cannot be allowed to stand," the committee said.
In the bill's FAQ section, the authors claim the PLI Act benefits Native Americans by creating "a landscape-level National Conservation Area known as the Bears Ears NCA that encompasses areas of cultural significance, such as Cedar Mesa, Bears Ears Buttes, and Beef Basin. Native Americans would represent 50% of the Bears Ears Management Commission which is charged with developing a land management plan for the Bears Ears NCA."
They also claim that land adjustments will improve economic development in the tribe's communities, and that the bill was developed with detailed proposals from Native American tribes. However, it seems that the Ute may not have submitted their own proposals, because they "issued a resolution opposing the taking of our tribal homelands, and this was provided to Bishop and Chaffetz well in advance of the time the current legislation was introduced."
The bill, HR 5780, will head to the House of Representatives in a few weeks.
You can share this story on social media: