Employees, customers blew whistle over Wells Fargo fraudulent bank accounts years ago – reports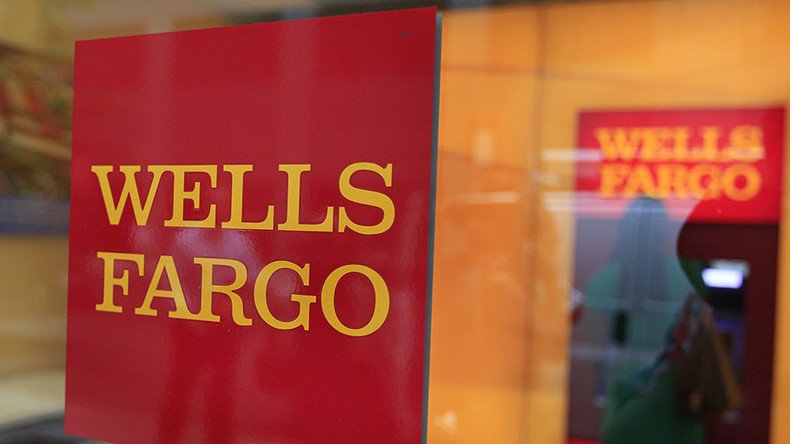 Calling into question why Wells Fargo was only recently fined $185 million for fraudulently opening more than 2 million accounts, the US Senate is now hearing reports that employees and customers blew the whistle on the Wall Street bank's illegal activity several years ago.
After settling with regulators for $185 million over signing up its customers for more than 2 million accounts without their knowledge and subsequently charging them fees, Wells Fargo became the focus of a Senate Banking Committee hearing on Capitol Hill on Tuesday.
White-collar criminologist William Black told the Real News that the hard work exposing the bank's practices was "done by the customers, by the employees and by Los Angeles County, that bought the suit in 2015, building on these whistleblowers."
"You see almost no credit for that, in the coverage," said Black, associate professor of economics and law at the University of Missouri-Kansas City. "Instead these federal agencies held absolutely not a single individual accountable, there were no admissions, there was absolutely no admissions in the settlement agreement. So this settlement agreement, principally negotiated by the Consumer Finance Protection Bureau (CFPB) is disgustingly weak."
The Senate hearing comes after five senators requested a committee investigation into the bank's pressure-cooker sales practices. Last week, federal and California regulators reached a $185 million settlement package with the US's largest bank by market capitalization after investigating its practices that led to the opening of more than 2 million fake accounts.
About 5,300 Wells Fargo employees were fired in connection to the allegations.
"This is the place that absolutely refused to clean up its house and, by the way, while it was firing over 5,000 employees, the people who were being coerced and not only encouraged but demanded and praised Wells Fargo managers to cheat. The person who was in charge of the entire consumer banking division was allowed to retire. Praised as the model of what a banker should be, by the CEO and given millions of dollars with absolutely no claw-back for the abuses," Black told the Real News.
Black said employees held public protests outside Wells Fargo branches to try and warn the public of the practices.
Black said in an interview that Wells Fargo CEO John Stumpf held that "the bank didn't do anything wrong, that it didn't have any perverse incentives, it was just there happened to be more than five thousand fraudulent employees. Who apparently got hired by somebody but not by Wells Fargo, except, of course, it was Wells Fargo."
"The whole story is preposterous," Black added.
Among those scheduled to testify at the hearing are John Stumpf, chief executive of Wells Fargo, and Richard Cordray, director of the Consumer Financial Protection Bureau.
Some 115,000 Wells Fargo accounts had to be refunded due to overdraft and other fees linked to these improper sales tactics.
Black was one of the regulators investigating the savings and loans crisis in the 1980s where people were charged and convicted and went to jail.
In an interview about the savings and loans investigation, where over 1,000 loans associations failed, Black said regulators made over 30,000 criminal referrals, which produced over 1,000 felony convictions in cases designated as "major" by the Department of Justice.
"But even that understates the degree of prioritization, because we, the regulators, worked very closely with the FBI and the Justice Department to create a list of the top 100 — the 100 worst fraud schemes. They involved roughly 300 savings and loans and 600 individuals, and virtually all of those people were prosecuted," Black told Moyers and Company in 2013. "We had a 90 percent conviction rate, which is the greatest success against elite white-collar crime (in terms of prosecution) in history."
Since the announcement of the fines against Wells Fargo, the FBI and federal prosecutors have opened an investigation. The House of Representatives Financial Service Committee is set to hold a hearing later this month but has already launched an investigation and has requested documents and executive interviews related to its banking practices.
On Friday, three residents in Utah filed a lawsuit brought by customers against Wells Fargo. The plaintiffs are seeking class-action status on behalf of up to a million people who may have been affected. They are seeking damages. The suit accuses Wells Fargo of "knowing theft, engagement in a continuous pattern of fraud, [and] conspiracy to commit fraud."
You can share this story on social media: