CCTV camera captures alleged moment of Manhattan explosion (VIDEO)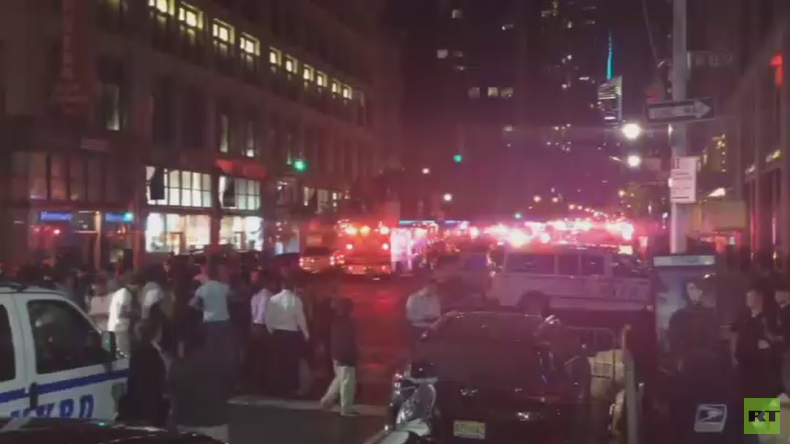 A CCTV footage has emerged online, allegedly showing the exact moment of the Manhattan explosion which injured at least 29 people.
READ MORE: 'Intentional act': At least 29 injured in improvised explosive device blast in Manhattan
NYC mayor Bill de Blasio called the incident an "intentional act," adding that, according to preliminary information, "there is no evidence at this point of a terror connection."
"There is no specific and credible threat against New York city at this point in time from any terror organization," the mayor stressed. "Based on this hour there is no specific connection to the incident in New Jersey."
READ MORE: Pipe bomb detonates along route of 5km US Marines charity race in New Jersey
Earlier on Saturday at approximately 9:35am, an improvised explosive device went off in Seaside Park, New Jersey, just ahead of a 5km US Marines charity race that saw some 5,000 runners participate. The bomb, which only partially detonated, caused no injuries. Authorities are yet to make any connection between the explosions.
You can share this story on social media: