'I thought he was dangerous': Man guilty of attempted murder of George Zimmerman in road rage case
Published time: 17 Sep, 2016 03:07
Edited time: 18 Sep, 2016 13:51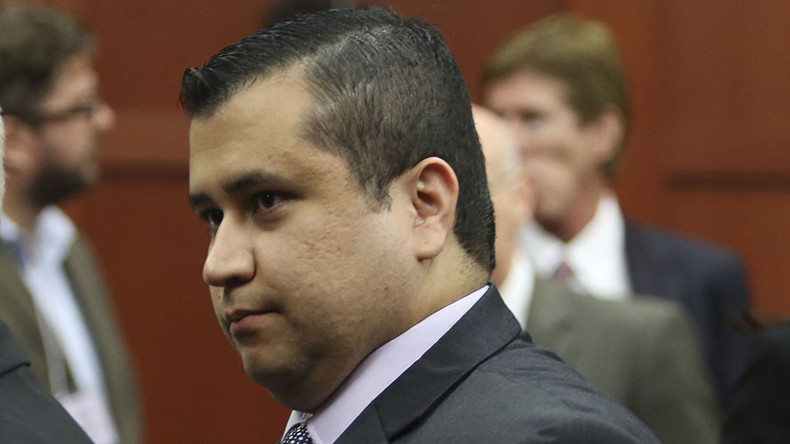 Matthew Apperson, 27, was found guilty of attempted second-degree murder with a firearm after shooting at George Zimmerman in 2015. Apperson was also found guilty of shooting into an occupied vehicle and aggravated assault with a firearm.
Apperson will spend a minimum of 20 years in prison after shooting at George Zimmerman's car on May 11, 2015. Apperson claimed he was shooting in self-defense.
Zimmerman and Apperson claim to have a history with each other.
Apperson testified that the two first encountered each other in September 2014, when the two were driving side by side. Apperson claims to have had his window down when he recognized Zimmerman in the car next to him and began yelling at him about the killing of 17-year-old Trayvon Martin. Zimmerman allegedly responded with extreme rage.
"It was nuts," Apperson said in court. "Here I am, minding my own business and out of nowhere I got, frankly, this nut job following me and threatening to shoot me. Bluntly, I thought he was dangerous."
He called the police afterward and claimed that Zimmerman had followed and threatened him. FBI investigators interviewed Apperson about Zimmerman which he claims intensified his fear of the killer of Trayvon Martin.
Cut to eight months later when Apperson claims the two ended up driving side-by-side yet again, with Zimmerman flashing his weapon this time. Apperson then fired in what he claims was self-defense. He called the police after this incident as well.
The bullet went through the passenger's side window and was lodged in the car's frame, the Orlando Sentinel reported. This fact is what the prosecution used to dismantle Apperson's defense.
Prosecutors argued that because the bullet went through the passenger side window, that would mean that Zimmerman's window was rolled up. Zimmerman's windows were tinted too dark for Apperson to see Zimmerman menace him with a gun, they claimed.
However, the defense team used Zimmerman's history to paint him as an unreliable witness. Defense attorney Michael LaFay repeatedly brought up the death of Martin, so much so that Seminole-Brevard Circuit Judge Debra Nelson warned LaFay to "stop toeing the line."
In his closing arguments, LaFay called Apperson "a belligerent, obnoxious liar," and called him "a bully with a lot of guns and a lot of ammunition."
The prosecution countered this, saying, "George Zimmerman is no boy scout."
They did not acknowledge irony in that sentence when Zimmerman claimed that Martin's parents "should have raised him better" earlier this year.
Regardless, the prosecution concluded, "But no matter how you feel about George Zimmerman, he can still be a victim of a crime, and he was in this case."
Apperson did not pursue a "stand your ground" defense.