No third-party candidates invited to first presidential debate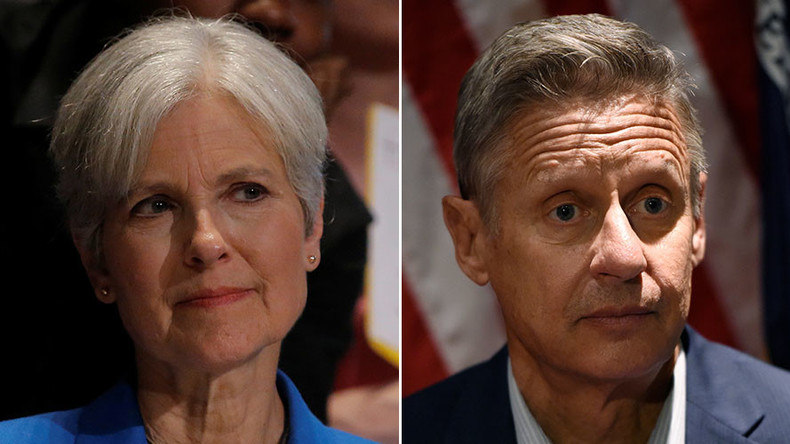 The Commission on Presidential Debates have confirmed Libertarian Party nominee Gary Johnson and Green Party nominee Jill Stein will not share the stage with Hillary Clinton and Donald Trump for the highly anticipated first presidential debate.
Read more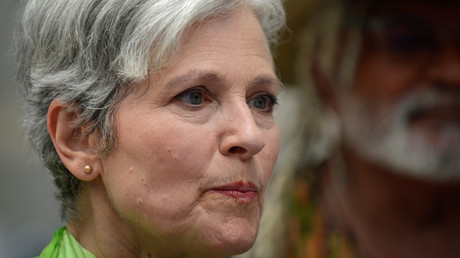 The third-party candidates didn't register enough support in various polls to qualify, the commission said Friday.
There is a 15 percent polling average threshold the commission sets, based on five polls of its choosing. Clinton averaged 43 percent, and Donald Trump 40.4 percent. Johnson averaged 8.4 percent, while Stein was trailing at 3.2 percent, according to the Associated Press.
Three televised presidential debates, starting with one on September 26 at Hofstra University in New York, will feature the presidential nominees from the Republican and Democratic parties, as has been the case since 1992.
But there is still a chance for the two long shots in the second and third presidential debates, if they can reach the 15 percent standard.
"I would say I am surprised that the CPD has chosen to exclude me from the first debate, but I'm not," Johnson, former Republican governor of New Mexico said in a statement, according to The Hill. "After all, the Commission is a private organization created 30 years ago by the Republican and Democratic parties for the clear purpose of taking control of the only nationally-televised presidential debates voters will see. At the time of its creation, the leaders of those two parties made no effort to hide the fact that they didn't want any third party intrusions into their shows."
The Stein campaign has not released a statement.
Both campaigns have railed against the commission's criteria, saying that it unfairly limited voters' options in an election cycle where the two major-party nominees are both historically disliked.
The October 4 vice presidential debate will also be limited to the two major party nominees, Democratic Senator of Virginia Tim Kaine and Republican Governor of Indiana Mike Pence.
The Guardian reported Johnson and Stein filed a lawsuit against the CPD in September 2015, in which they argued they should be included in the debates if they were on the ballot in enough states to have a chance of securing 270 electoral college votes and are eligible to serve. The suit was dismissed by a federal judge in August.